Health and Wellbeing
Learn more about the achievements of our Health and Wellbeing alumni who've went onto shine in a diverse variety of careers in hairdressing, beauty and complementary therapies, health and social care, sport and fitness, early education and science.
Whatever stage you're at on your learning journey, we hope their stories will give a valuable insight into studying at Glasgow Clyde College and highlight what you can achieve.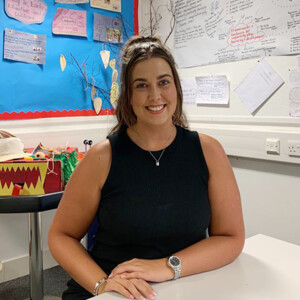 Rebecca Swift
HNC Childhood Practice
Rebecca successfully completed an HNC in Childhood Practice after a career change from working as a Healthcare Support Worker in the NHS.
'I've found my niche in life. I'm not really academic so when I got an A on my graded unit, it was a stand-out moment for me. My placement reinforced this feeling as the job satisfaction from it was amazing. I absolutely loved it.'
Rebecca is now working for Glasgow City Council in Yorkerburn Nursery.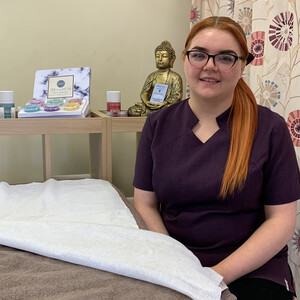 Chelsie MacFarlane
HND Beauty Therapy
Chelsie started on the Level 4 Passport to Beauty course and continued her studies to successfully complete an HND in Beauty Therapy. Using skills and knowledge learned whilst studying at Glasgow Clyde College, Chelsie has successfully developed a range of beauty products and established her own business, 'Calming Cosmetics'. In 2022, Chelsie received the Bridge2Business Enterprising Student of the Year Award.
'I enjoyed the range of treatments and subjects covered in HND Beauty Therapy. When we covered Aromatherapy, I found my passion which lead me to start my own business – 'Calming Cosmetics.' My course helped to develop my skills and my confidence to set up my business and now I'm helping my clients live their best lives.'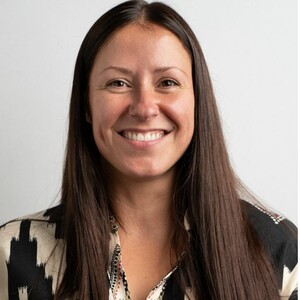 Kirsty Patterson
HND Industrial Biotechnology
Kirsty started her journey at Glasgow Clyde College on the SWAP Access to Health and Biological Sciences course. One of her lecturers told her about the HND Industrial Biotechnology and apprenticeship programme with Antibody Analytics which Kirsty thought was ideal to progress her career skills at the same time as her education.
'The apprenticeship and HND have tied together nicely. After starting at Antibody Analytics, we studied animal and plant cell culture and immunology modules at college. My team is responsible for the routine culture of mammalian cells for use in immunology-based assays and so exposure through work really helped my understanding of the college modules and vice versa. Applying for this opportunity was one of the best decisions I have ever made, and I feel so incredibly lucky to have been chosen!'
Kirsty's next step is to study Molecular Biology BSc at Dundee University starting in year 2. She plans to study cancer biology and immunology as her optional modules as these are areas close to her heart and relevant to her career at Antibody Analytics.