Engineering, Computing and the Built Environment
Discover the achievements of our construction, engineering and computing alumni who've transformed blueprints into reality, harnessed tech for real-world solutions, and impacted global communities. Whether you're a student or budding engineer, their stories offer valuable insights into possible study routes, countless career paths and industry trends.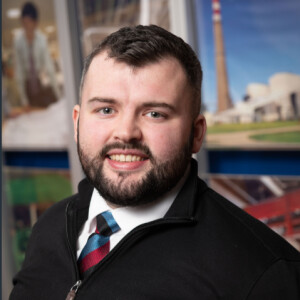 Euan Maclean
HNC Mechanical Engineering
Euan completed an HNC in Mechanical Engineering, an SVQ Level 2 in Performing Engineering Operations, and an SVQ Level 3 in Engineering Technical Support as part of his Modern Apprenticeship to become a qualified technician.
"My overall experience at Glasgow Clyde College was exceptional. The college provided a professional environment with state-of-the-art equipment and knowledgeable lecturing staff. Welding classes were particularly memorable for me as they introduced me to a new skill that proved valuable in my early career."
Currently, he works as a Project Engineer for Wood, where he oversees the delivery of small Engineering, Procurement, and Construction (EPC) projects and Minor Brownfield Site Modifications in the Process and Energy Sector.
Aras Sulamain
HND Cyber Security and Networking
Aras completed Level 6 Computing and Digital Media followed by an HNC and HND in Cyber Security and Networking at Glasgow Clyde College.
After graduation, he secured a position as a Security Analyst, where he is responsible for monitoring security events, analysing threats, and implementing response strategies. While studying he volunteered with IT support staff in the college, receiving the "I CAN DO AWARD," and securing a part-time role in Student ICT support.
Aras values his experience at Glasgow Clyde College, particularly the opportunity to engage with networking equipment and witness the practical impact of his work. He credits the college for providing valuable insights into real-life workplaces, fostering effective communication skills, and facilitating networking opportunities that played a vital role in his career advancement.
Blair Hamilton
HND Network Infrastructure & Cyber Security with GCU Pathway
Blair is currently a Cyber Security Engineer for Thales Netherlands. His main responsibilities are working as part of a team who create, implement, monitor and maintain the security systems for their customers.
Regarding his time at Glasgow Clyde College, Blair said "The college has had a profound impact on me personally and professionally. It was at college where I was diagnosed with dyslexia, meaning I would now be able to get the help that I needed in order to learn and succeed on the course. I gained so much confidence in my time at college because I was given the correct tools and knowledge in order to prepare me for future studying and work."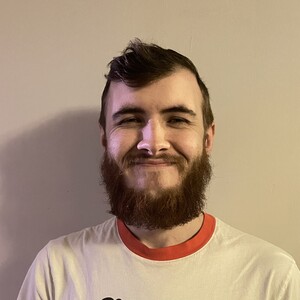 Ciaran Campbell
HND Cyber Security and Networking with GCU Pathway
Ciaran studied HND Cyber Security & Networking as part of the GCU Pathways programme before progressing into the 3rd year of BSc Cyber Security & Networks at Glasgow Caledonian University where he graduated with distinction.
"My experience at Glasgow Clyde College was exceptionally positive, highlighted by the friendships formed, the passion of the lecturers, and the hands-on learning opportunities with technologies such as Palo Alto firewalls and Cisco CCNA certification. The college environment nurtured my personal and professional growth, igniting my passion for cyber security through engaging modules like Ethical Hacking and Digital Forensics."
As a Major Incident Manager at CGI, he currently oversees the investigation and resolution of major incidents for a diverse range of clients.