Access and Continuing Learning
Our students are at the heart of what we do. Hear about their experiences at Glasgow Clyde College and what they have gone on to achieve.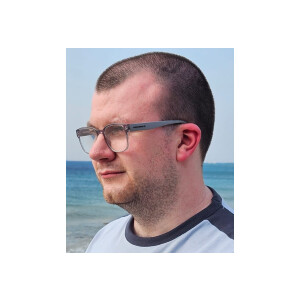 Marc Stewart
NQ Skills for Life and Work
Marc started at Glasgow Clyde College on NQ Skills for Life and Work before progressing to Moving onto Work. Both these courses aimed to build his confidence and give a flavour of different career options which led to Marc quickly progressing through a range of computing courses before successfully completing an HNC in Computing. Marc is now undertaking a Modern Apprenticeship (MA) in Digital Applications Support with Glasgow City Council and is also an Apprenticeship Ambassador for QA LTD visiting various schools, colleges and job fairs to share his experience as an MA.
'My school recommended that I applied for NQ Skills for Life and Work to build up my confidence so I took their advice and never looked back really! It gave me the skills and experience to go on with my studies until I completed an HNC in Computing. I've been doing web design for a number of years now and that's where I see my future.'