Our construction courses start at entry-level and progress through to Higher National Certificates, the construction faculty at Glasgow Clyde College has a course to suit everyone's needs.
Jobs in Construction
With over 100,000 new houses being built in the UK each year, the demand for construction skills has never been higher from employers. Our course offerings range from pre-apprentice level, to getting you ready to progress to supervisory or construction management roles with house builders, local authorities or civil engineering companies.
We have excellent links with tier 1 contractors within the industry, site visits and work experience form part of the courses.
Further Study Opportunities

Studying a City and Guilds Pre-apprentice course might turn out to be the first step on a long ladder, if you're looking to build a career in construction. Designed to give you an overview of the various skills involved, you'll visit companies and gain assistance with work experience placements and building your CV.
Alternatively, you might move on to one of our other construction courses here at Glasgow Clyde College, degree courses at university or craft training in fields such as carpentry, joinery, bricklayin or painting and decorating.
Pre Vocational Programme

This course runs at both Anniesland and Cardonald Campus and is suitable for students who have limited experience in dealing with hand tools, woodworking joints, basic brickwork and painting skills. The course runs for 36 weeks for 2.5 days per week and progression to level 5 Digital Construction ot NPA Construction is available to successful students.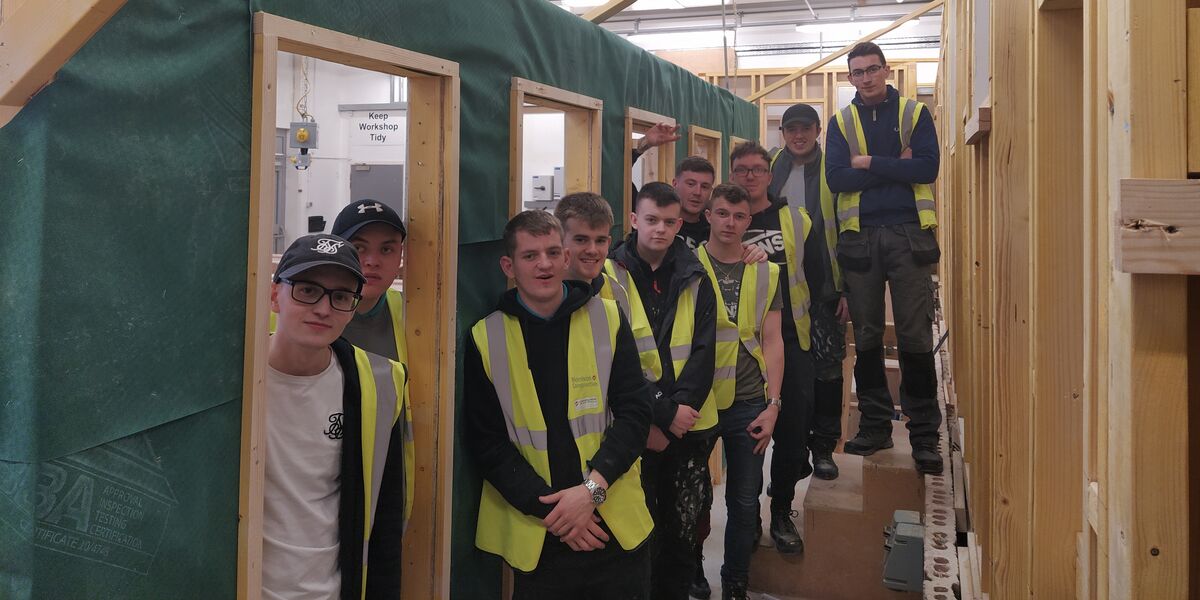 NPA Construction

This course runs at both our Anniesland and Cardonald Campus and is the natural progression from the Pre-Vocational programme although school pupils who have completed a practical subject to National level 4 can also apply. Anniesland covers predominately painting and decorating and joiners while Cardonald covers joinery and brickwork.
The programme runs over 36 weeks for 2.5 days per week and has generic units looking at construction drawing and occupational understanding with specific trades based units such as carpentry and Joinery, brickwork, painting, plastering and tiling. The employability aspects of working life in the construction industry are again vital and embedded within all units. On successful completion of the health and safety unit you will be qualified to sit the CITB CSCS test at Cardonald campus, this is an essential element to gain access to construction sites across the UK.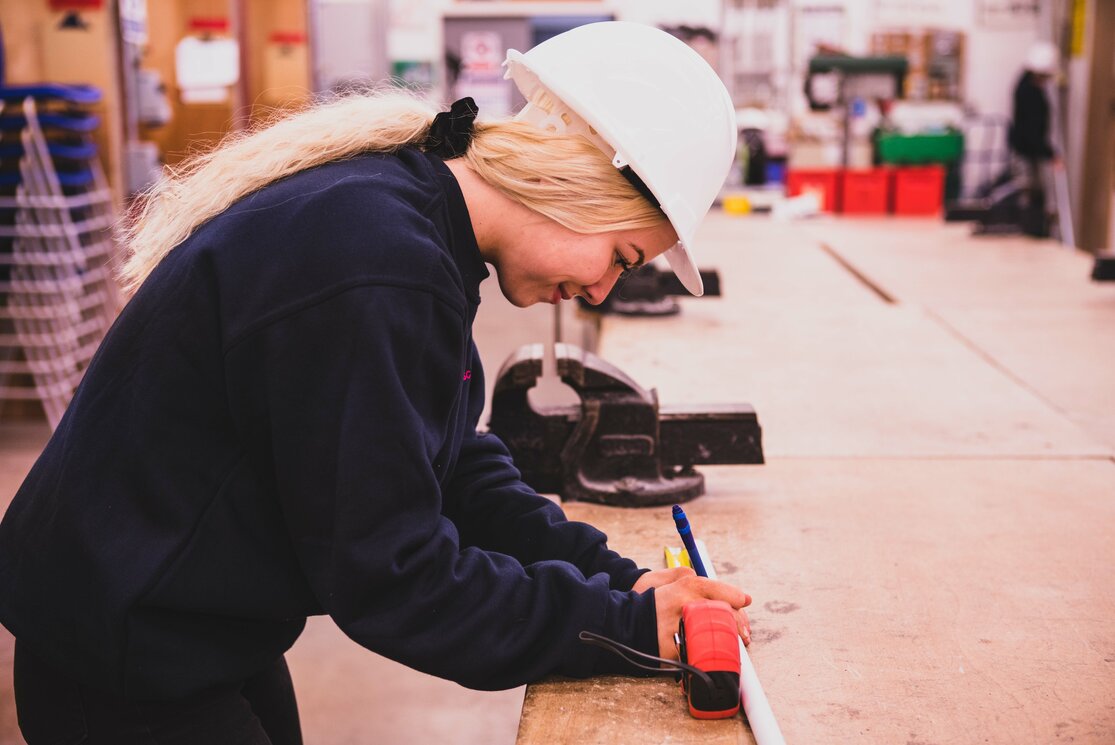 Digital Construction in Construction
This exiting new course gives students the opportunity to study the technical aspects of the industry while gaining essential practical skills, subjects include 3D modelling, digital photography, joinery and brickwork.
Access to this course is via successful study at level 4 technical or practical subjects in school or a college pre apprentice course level 4 or 5, successful completion of this course will allow progression to NPA Construction or NC Built Environment
NC Built Environment
This course is run only at Cardonald Campus and is the natural progression from the NPA or digital construction for those looking to follow a technician route within the construction Industry. It begins to discover how building structures are put together, why certain materials are used instead of others and who makes these decisions.
The programme runs over 36 weeks for 2.5 days per week and is mainly based within a classroom environment looking at materials used, stages of a build i.e. substructure, superstructure and finishing components as well as drawings, surveying and health and safety. A small amount of time will be used to practice certain practical tasks to supplement the knowledge gained in class.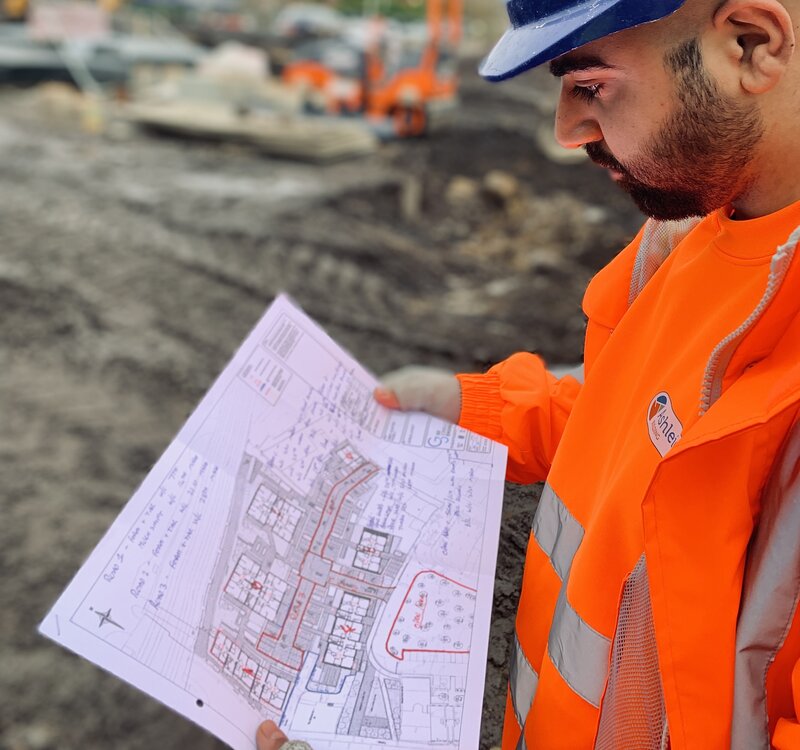 HNC Construction Management
To continue within the Built Environment framework students who want to continue down a technical route would progress onto the HN framework for Built Environment.
The course running at Cardonald Campus within the built environment suite is the HNC Construction Management. The programme runs over 36 weeks for 2.5 days per week and is mainly based within a classroom environment. The main aspects of the programme are to expand on the knowledge gained within NC Built Environment. It will also introduce additional subjects such as construction contracts, site administration etc. It is important to be aware that self-motivation and research is a vital element of this level of course to ensure students are well prepared for the next stage at university or in industry. We have articulation routes with Glasgow Caledonian University where successful students are guaranteed an interview to progress on to degree study in this area.
Partnerships
The construction department works with a range of partners, including Morrison Construction, Ashleigh Scotland, The Bell Group, McTaggart and CCG
We have received an excellent annual engagement report on the quality of our learning and teaching from Scotland's national education inspection body. 

We have received an award from Cycling Scotland, the nation's cycling organisation, for our commitment to making it easier for people to get on their bikes.

Construction apprentices recently joined the site team at the old Victoria Infirmary, which is currently being redeveloped into over 400 homes.
Take a look inside our carpentry and joinery workshop
Take a look inside our painting and decorating workshop