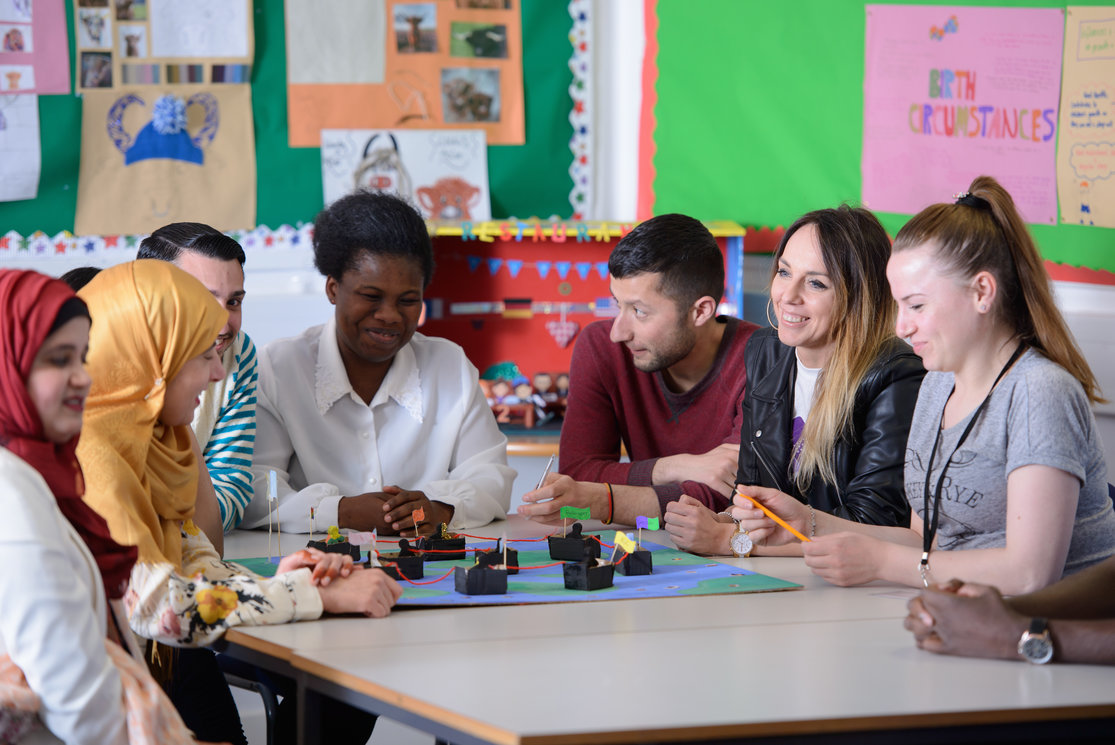 Our ESOL Transitions courses are designed for non-native speakers of English (or ESOL learners) who are ready to study a vocational subject and prepare for the world of work, but also want to continue learning and improving their English language.
Courses are available in subjects including Automotive, Beauty, Business and Administration, Gents Barbering, Catering, Childcare, Health Care and Social Care and Trades.
We have part-time and full-time study options available. You will study your chosen subject area for around half of your timetable and will improve your English language while studying employability qualifications and preparing for work in the industry you have chosen.
We understand the challenges of committing to a year-long college course so our ESOL Transitions courses are divided into shorter courses: (August to January – 18 weeks) and (January to June – 18 weeks). You will study around half of the course qualifications in each of the shorter courses and successful completion of both short courses allows you to apply for the vocational area at the next level. Both short courses will provide support to progress into employment, training or further study.
After two years of virtual ceremonies, students from Glasgow Clyde College took to the stage once again, with an in-person graduation.

The well-being of the whole college community matters and we pride ourselves on being a mentally healthy place of learning.

Glasgow Clyde College's Student Association (GCCSA) has achieved the silver LGBT Charter Award, following a year-long programme to create a more inclusive environment for students.