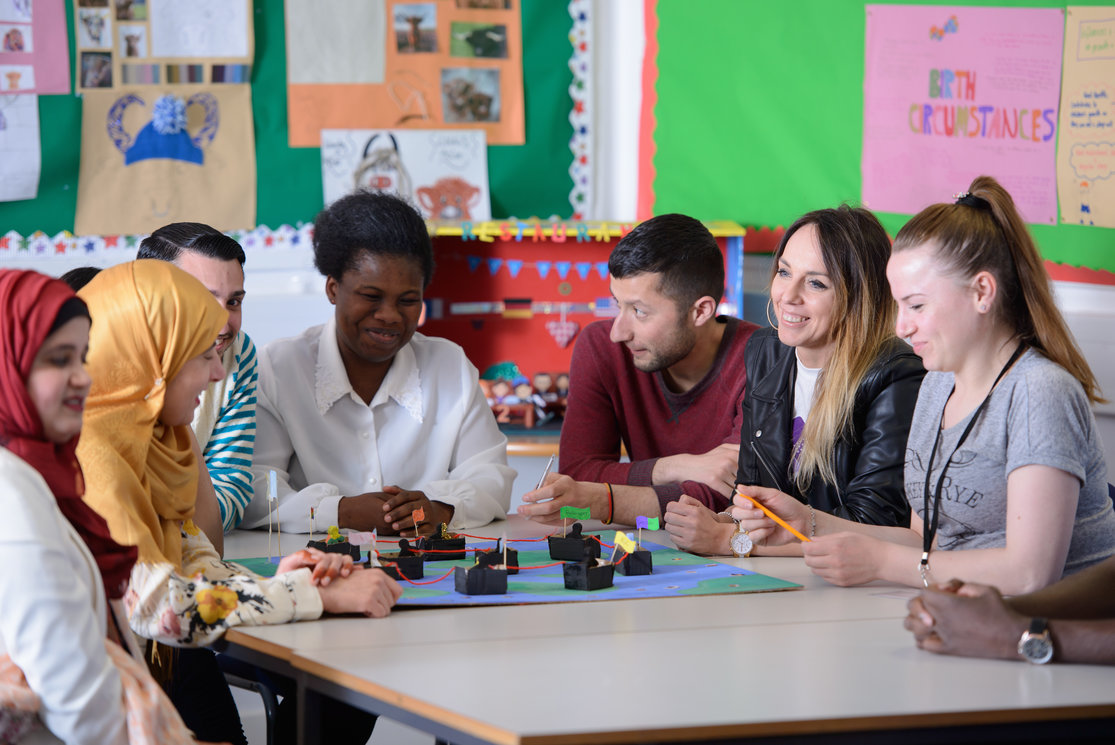 Our ESOL Gateway courses are designed for non-native speakers of English (or ESOL learners) who are ready to study a vocational subject and prepare for the world of work, but also want to continue learning and improving their English language.
Courses are available in subjects including Business, IT and Administration, Computing, Early Education and Childcare, Healthcare, Science and Health, and Social Care.
We have part-time and full-time study options available. You will study your chosen subject area for around half of your timetable and will improve your English language while studying employability qualifications and preparing for work in the industry you have chosen.
We understand the challenges of committing to a year-long college course so our ESOL Gateway courses are divided into shorter courses: (August to January – 18 weeks) and (January to June – 18 weeks). You will study around half of the course qualifications in each of the shorter courses and successful completion of both short courses allows you to apply for the vocational area at the next level. Both short courses will provide support to progress into employment, training or further study.
Join us for a day of recruitment, careers support and industry talks.

Glasgow Clyde College is enjoying a strong uplift in student recruitment, with an additional 200 full-time students who have embarked on full-time courses from August 2023, compared to 2022 - that's despite at 10% cut to courses nationally.

The University of Glasgow and Glasgow Clyde College have signed a Memorandum of Understanding (MoU) in a bid to work closer on ambitious projects to boost productivity, growth and inclusion across the region.