From medicine to meteorology, the world of science is a wide and varied one, with infinite opportunities for exploration and employment. If you're interested in any aspect of science from biology to biotechnology or biomedical sciences, Glasgow Clyde College will have the science course for you.
Our science courses are ideal if you want to study at an introductory level with minimal entry qualifications where you will learn the basics. This can lead either to higher level study wihtin the College or at university or you can go into employment in a science related job.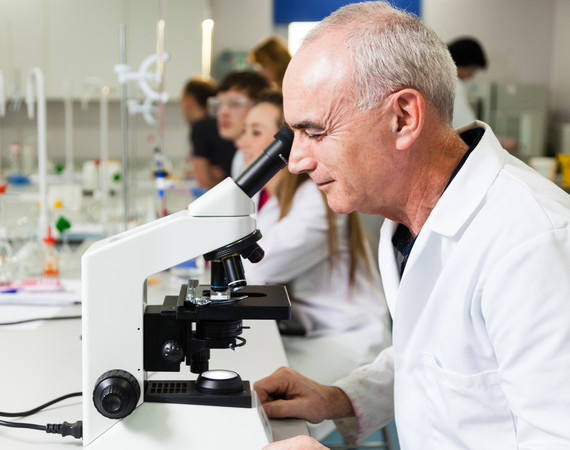 What experience do I need?
You don't necessarily need any experience to study science. Our Introduction to Science course is ideal if you are interested in learning about science, but have no previous experience in the subject. This course will set you up for further study within the College.
If you're an adult returning to study after a long break, we have several courses that may interest you, including:
SWAP Access to Biological and Chemical Sciences
SWAP Access to Health and Biological Sciences
SWAP Access to Medical Sciences
These courses are perfect for you if you want to go on to a career in Science or undertake a university degree in a science related field.
What areas can I study?
Glasgow Clyde College offers a broad variety of science subjects including:
chemistry
physics
laboratory safety
science practical skills
immunology
microbiology
human body
genetics and DNA.
We have a broad range of qualifications from level 4 introduction to Higher and HNC/D qualifications. The higher level qualifications prepare you for entry to degree programmes in year 2 or 3 or for employment in science areas such as research and industrial laboratories, biotechnology, chemicals, microbiology, pharmaceuticals and environmental industries.
Jobs in Science
Our courses prepare you for employment in science areas such as research and industrial laboratories, biotechnology, chemicals, microbiology, pharmaceuticals and environmental industries.
Past science students have gone on to careers in areas such as occupational therapy, physiotherapy, food science, podiatry, marine science and dentistry as well as in NHS biomedical laboratories.
Further study opportunities
Our science courses offer a mix of stimulating practical activities, laboratory skills and theory and successful completion will put you in a great position to go on and study further in your chosen area.
Depending on your particular area of interest and your success on the course, you could go from our HND Industrial Biotechnology into the 3rd year of Strathclyde University to study honour degree courses:
BSc Biochemistry and Microbiology
BSc Immunology and Microbiology
BSc Pharmacology and Microbiology
BSc Microbiology.
If you pass our HND Biological Sciences (Biomedical Route) you could go straight to year 2 of a large number of other biological sciences degrees such as:
BSc Biochemistry
BSc Biomedical Science
BSc Immunology
BSc Cell and Molecular Biology
BSc Food Bioscience.
Our HNC Applied Sciences and HND programmes can take you into a wide range of other science degree programmes including Pharmacology, Chemistry, Chemical engineering, and Neuroscience among others.
Glasgow Clyde College has become Scotland's first Further Education institution to obtain accreditation from Breastfeeding Friendly Scotland.

Glasgow Clyde College is offering a glimpse into the future by launching the UK's first ever interactive metaverse Open Day - recreating Langside campus on Minecraft.

Scottish writer Chris McQueer launched a new swap library at Glasgow Clyde College as part of the Keep the Heid and Read campaign which promotes the benefits of books for mental health.
Ben is an NHS Modern Apprentice studying HNC Applied Sciences