Additional Support for Learning
Glasgow Clyde College provides certificated courses at SCQF levels 2-4, for students who require additional support for learning. These courses help develop employability skills, personal and social skills and support lifelong learning and social inclusion. Courses are offered on a full-time and part-time basis with clear progression routes for students.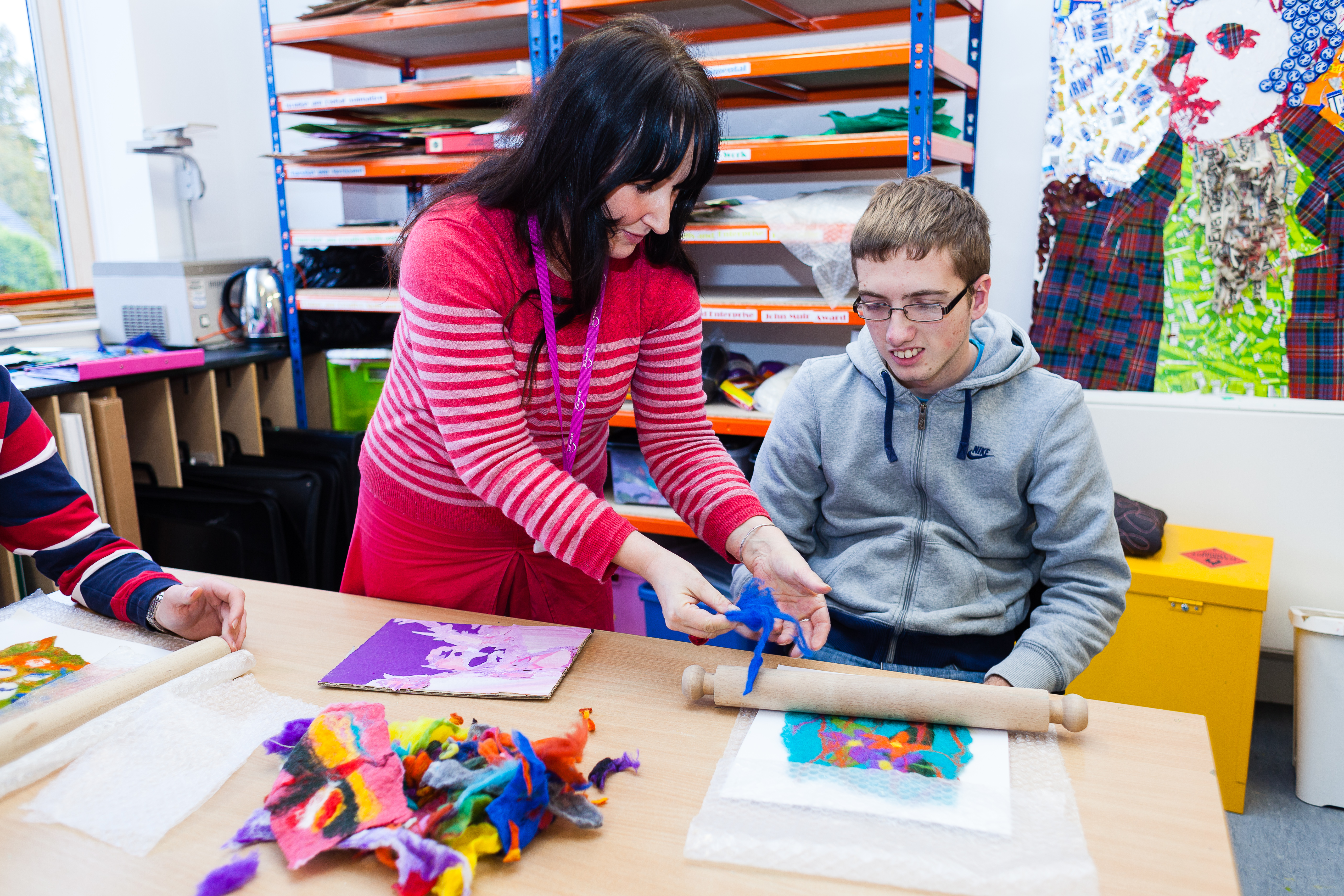 The College provides a supportive transition from school to further education or employment. Where employment is not an appropriate option for students, they are encouraged to increase their community involvement and to engage in volunteering opportunities.
Applications for Additional Support for Learning courses are made using the Additional Support for Learning Application Form.
The Creative Recycling Award was developed to promote the idea to students of using trash instead of art materials to produce something creative

The School of Additional Support for Learning (ASL) specialises in delivering programmes for those who have additional needs, and the pandemic posed a serious threat to their learning experience.

DFN Project Search is an employability programme supporting young people with a range of learning disabilities into paid employment, delivered by Glasgow Clyde College and NHS Greater Glasgow and Clyde and Glasgow City Health and Social Care Partnership.
Skills for Life and Work students' presentation: Our Lives
Additional Support for Learning