Lab Skills course provides the formula for employment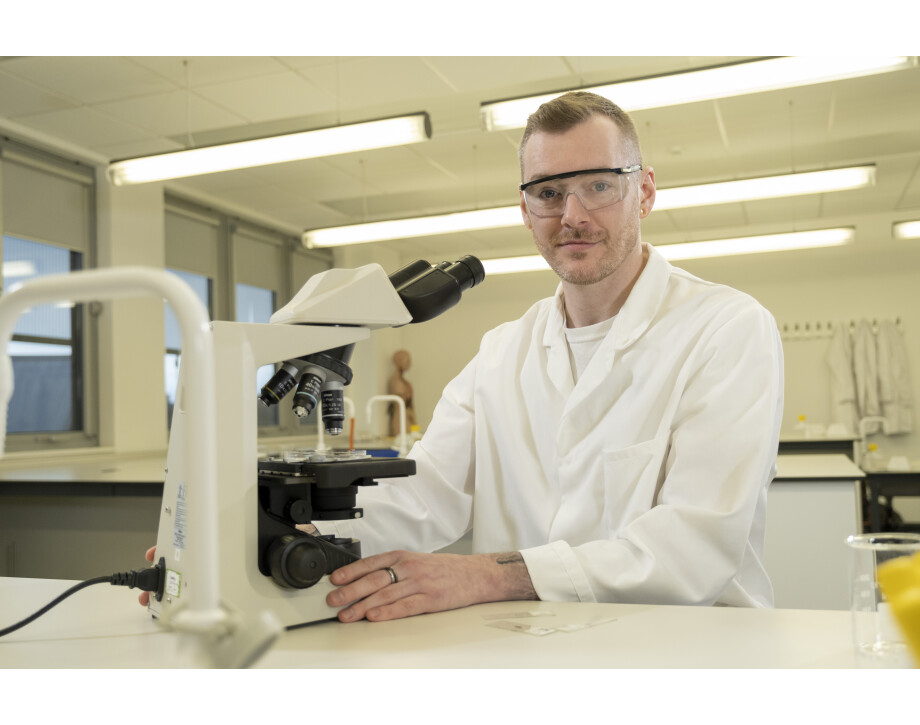 A new Lab Skills course - run jointly through Forth Valley College and Glasgow Clyde College - could start a chain reaction that will result in a new intake of budding scientists to enter the industry.
The colleges secured funding from the Scottish Funding Council's National Transition Training Fund to support the 18 week Preparing for Lab Technician Work course, which will start on Monday 17 January 2022 at Forth Valley College, and on Monday 24 January at Glasgow Clyde College.
Places are still available at both colleges for the bespoke course which will see students complete a much sought after NPA qualification and provide them with valuable scientific knowledge, practical skills and current Good Laboratory Practice and industry standard training that will allow them to work safely in laboratory conditions.
Keira Geddes PhD, Curriculum Manager in Life Science at Glasgow Clyde College, said: "This course is ideal for people with a keen interest in developing some practical laboratory skills, as it prepares them for direct employment as laboratory technicians in the science industry. It will reveal the meaning of now commonly used terms such as 'spike protein' and 'PCR test' and teach students the skills they need for handling bacteria. The life science sector is growing rapidly, both in Glasgow and around the central belt. The industry needs new technicians to support their research and COVID testing laboratories, and the demand for new employees is growing. For strong candidates on this course, there is also the potential to continue training through to HND if preferred. In short, this exciting short course opens doors to careers in science, and we are looking forward to and very much welcome applicants from a wide range of backgrounds.
Find out more and apply here Laboratory Technician Training Course
Image shows current science student Jon Savage