College Hairdressing students reach WELLA Finals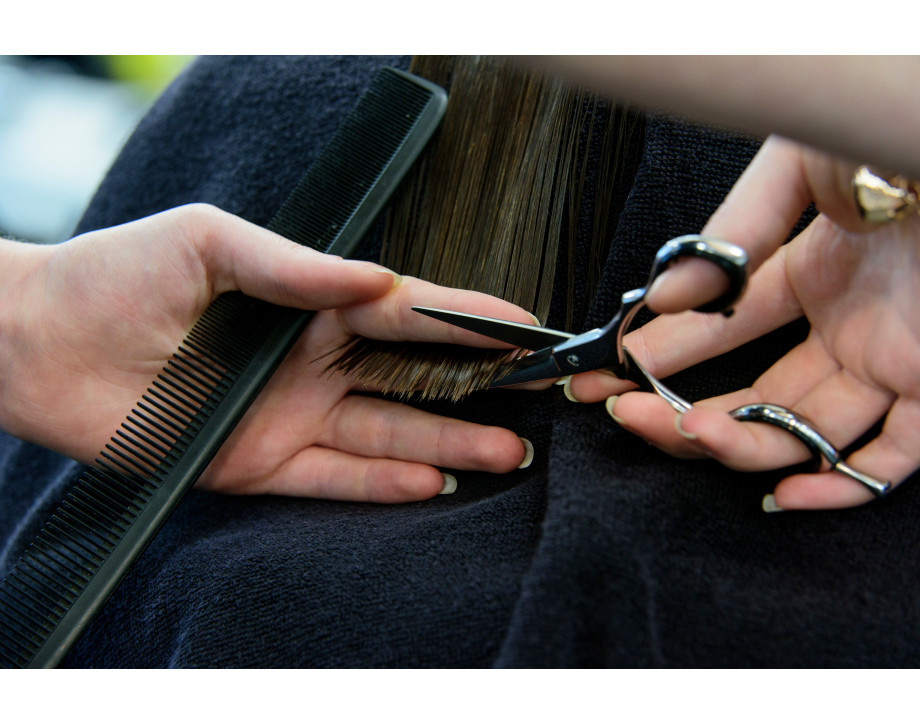 Eight hairdressing students from Glasgow Clyde College have gone through to the final of the prestigious WELLA XPOSURE Awards, amid nearly a thousand entrants from all over the UK and Ireland.
The budding hairdressers have spent the last 18 months learning remotely, working practically online and even enjoying some interactive seminars and lessons from high profile industry experts via Instagram Live.
These hairdressing icons taught the students ways in which to best prepare for interviews, how to utilise social media to develop their personal brand and various 'beauty hacks' from their wealth of real-world experience - as well as sharing secrets of their own journeys into the industry.
Despite the challenging year, the eight finalists - aged from 18 to 45 – shared pictures of their best cuts, colours, and styles and from over 800 entries, Glasgow Clyde College had the highest number of finalists of any college in the UK, making up a remarkable two thirds of the student shortlist.
Throughout lockdown, Julie Wales, Head of Curriculum: Hairdressing, Beauty and Complementary Therapies at Glasgow Clyde College, discovered the power of Instagram lives by teaching virtually through the college's hair, beauty, and spa page (@glasgowclydehairbeautyspa). Instagram became an integral tool in the students' learning, and as a result the department added Instagram into the curriculum, showcasing how it can help with self-promotion while also giving opportunities to enjoy masterclasses from some of the UK's most famous stylists.
Some of the students even received work placements and employment opportunities through their activity on instagram, catching the eye of hairdressers and stylists across Scotland.
The WELLA Professionals TrendVision Award is one of the most prestigious hair competitions in the world, and 2021's XPOSURE competition gives hairdressers in training a platform to showcase their incredible talents on a national scale.
Donna said: "The past 18 months have been exceptionally challenging for our students - from not having any in-person training to adapting to new digital ways of working - we had to innovate to use new media formats which was not always plain sailing! However, we are absolutely thrilled to see that all of their hard work has paid off."
"As a budding hairstylist, social media acts as your shop window, allowing students to not only receive really meaningful feedback and praise from industry experts such as Pivot Point International, McDonald Waterfall and Maxine McArthur, but also allows them to enter industry competitions, which helps underline their name in the hairdressing world."
"Despite the tumultuous nature of the past year, being acknowledged by one of the most prestigious brands in the industry really highlights not only the student's skills, but also their passion. As their teacher, I could not be more proud...Roll on the finals in October!"
Additionally, Donna, who not only taught some of the finalists and helped them to prepare and enter the competition, also entered the professional Trend Vision Artist (TVA) category herself and has made it to three of the semi-finals.
The awards night will be held at one of London's most renowned performing arts and concert venues, The Roundhouse, in October 2021.
The finalists are:
Emma Herd

Jack Wallace

Leonie Convery

Louise Gray

Rachael Devlin

Sheryl MacEachen

Stephanie Bowers

Wilhelmina Harley
Members of the public can register here to watch the finals: Virtual Event | TVA | Wella Professionals