Farm to Fork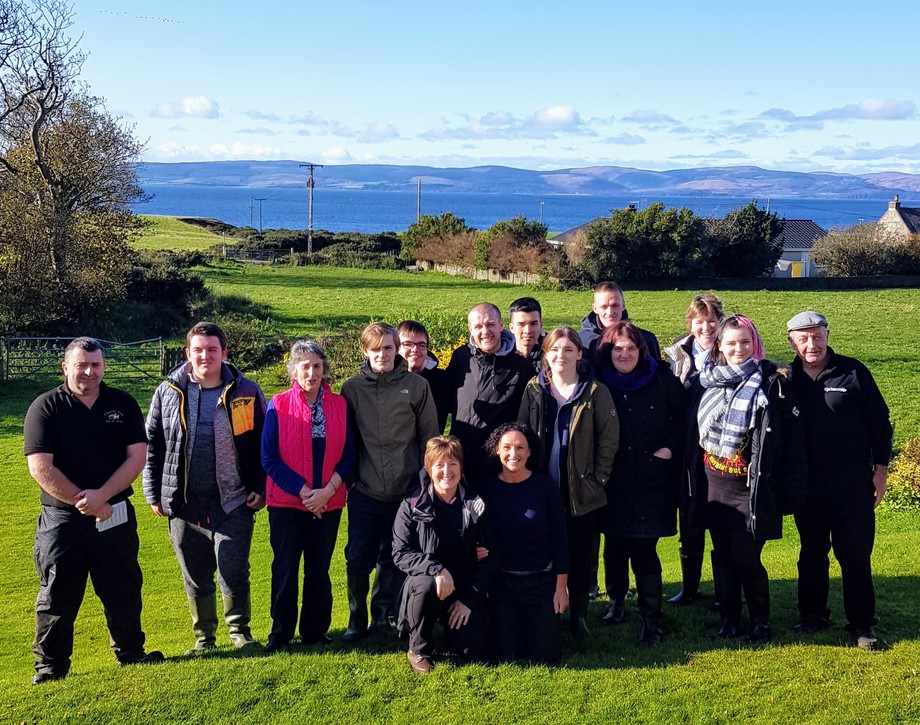 by Kirstie Barton, Head of Curriculum Sport, Tourism and Hospitality
There's been a cultural shift in our attitude towards our diet. We're paying more attention to the provenance of our food, the importance of sourcing local produce, and the effects of climate change. We've seen a spike in meat-free diets, and initiatives like Veganuary.
And as we make more considered food choices, it's never been more important for our future generations of chefs and hospitality staff to have a thorough understanding of the produce supply chain.
To help support this, we introduced a project in November 2019, called "Farm to Fork". With the support of the Royal Highland Educational Trust and family connections to Kilpatrick Farm on the west side of the Isle of Arran, we provided our hospitality students with an immersive experience, in which they followed the journey of fresh produce, from the farm to the fork.
This full-circle opportunity truly enriches the student's experience, as well as contextualising the theory we teach in the classroom about produce supply chain. The trip also allows students to connect with employers and industry and realise how many different employment opportunities there are. The trip has resulted in guaranteed interviews at the Auchrannie Resort for a variety of hospitality positions for Glasgow Clyde College students.
The trip offered students the opportunity to travel by ferry to Arran, where they met and spent time with the farmers on the job, learning the importance of animal welfare and traceability of produce. Students then visited the local butcher, The Arran Butcher, to watch a demonstration and ask questions about the different cuts of meat taken from the Kilpatrick stock. The final stop on the trip was the Auchrannie Resort, which offers the popular Kilpatrick lamb on its restaurant menu, allowing the students to understand the full journey of the produce.
Students then brought cuts of meat purchased at the butchers back to the college and prepared them during their class, before sending the dishes back to the island with the second group of visiting students, so that the Henderson family at Kilpatrick farm could taste their creations.
Programmes like Farm to Fork provide young people with more than just the benefits of academic and hands-on experience. The feedback from students has highlighted that for many, this was their first opportunity to travel by ferry, visit a Scottish island and a farm. It has widened their horizons, allowing them to see the multitude of opportunities within the industry, and build invaluable connections with businesses and people at all stages of the journey.
Due to the success of our first Farm to Fork trips, we will be running the programme as a permanent part of our hospitality courses, as well as working to secure other similar industry opportunities. It's vital our students are exposed to as many opportunities as possible, so they are fully prepared for the world of work.