COVID-19 (Coronavirus) Guidance and FAQs for Students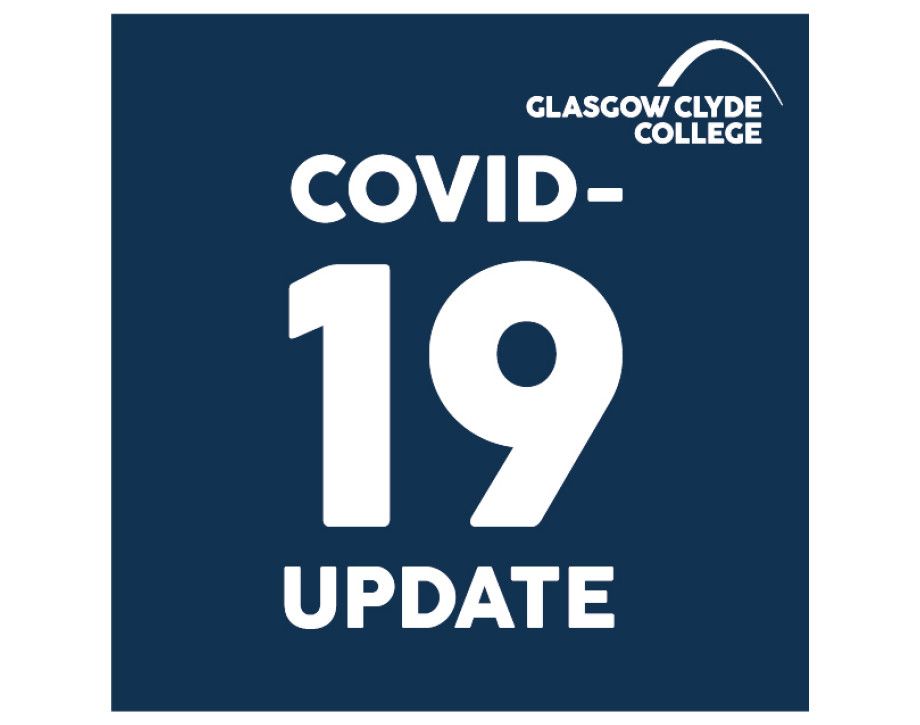 Please note that all college buildings are now closed.
Please read our Frequently Asked Questions which will be updated regularly.
It is currently planned that the College will recommence face-to-face teaching on Monday 20 April 2020; however, this position will be kept under review.
You can still contact the college with any queries on 0141 272 9000 or by emailing info@glasgowclyde.ac.uk
If they have not already done so, students should register for a student email account. Details of how to do this can be found in the Frequently Asked Questions.
It was announced on 19 March that SQA Exams will no longer be going ahead, further information is in the Frequently Asked Questions.