Glasgow student representing UK at WorldSkills 2019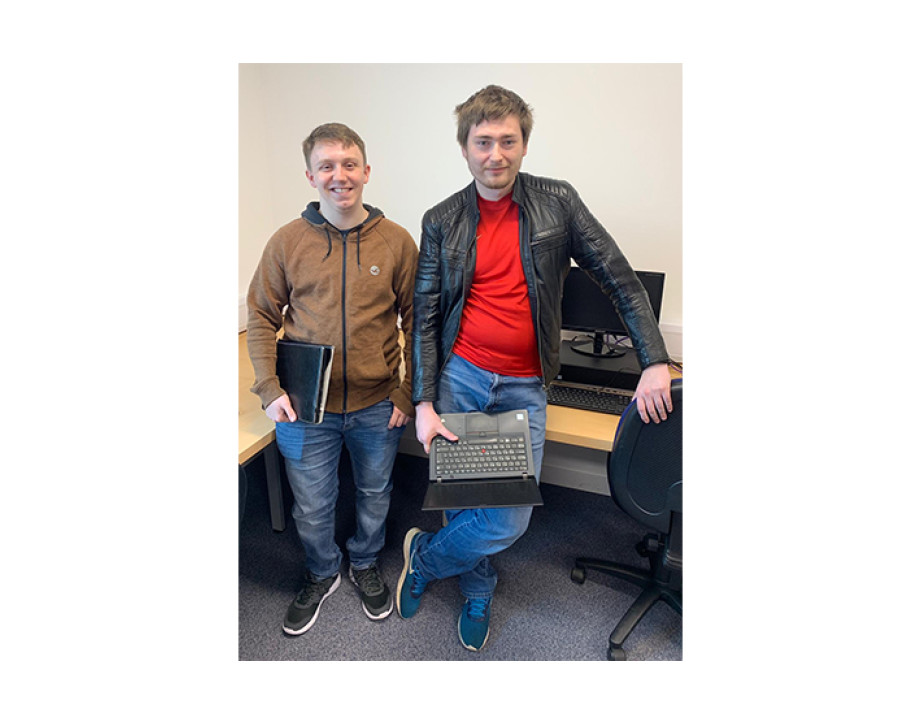 Former Glasgow Clyde College student, Adrian Cybulski, has been selected as part of Team UK at WorldSkills 2019 in Kazan, Russia.
Adrian will team up with Kyle Woodward from Cardiff and Vale College to compete against 63 countries in a bid to win the Cyber Security world title.
Taking place over four days from the 22-27 August, the competition sees some of the most skilled young people from across the globe compete for bronze, silver and gold in 56 different skills disciplines.
In the cyber security category, Adrian and Kyle will have to demonstrate their proficiency in four IT related areas, such as malware analysis and infrastructure, to be in with a chance of winning the coveted title.
Adrian recently achieved an HND in Computer Science at Glasgow Clyde College, and it was during his HND year that Adrian showed category expertise in regional and national WorldSkills heats, thus being selected to represent the UK at the international event.
Adrian praises the college for helping him reach the world stage: "The WorldSkills program has been great for boosting my CV and helping me stand out to employers.
The academic knowledge I built up through my college course, as well as the practical experience I gained through the program, reduced the need for on the job training and ultimately helped me secure a more senior role at my full time job."
WorldSkills is one of the many exceptional opportunities which Glasgow Clyde College exposes students to, focusing on developing technical and employability skills in young people through experiential careers advice.
Kevin MacLean, Head of Curriculum Computing, at Glasgow Clyde College said:
"We are delighted with Adrian's progress, competing at this level is really something to be proud of.
"It's great when our students have the chance to put into practice what they learn in their college courses, but especially so on an international stage like this - and in front of so many world-renowned employers.
Glasgow Clyde College students have been involved in the Worldskills competitions for several years, it's a great chance for students to demonstrate their skills to employers and gain valuable, life-long work experience."
image shows L-R Kyle and Adrian