Green light for automotive students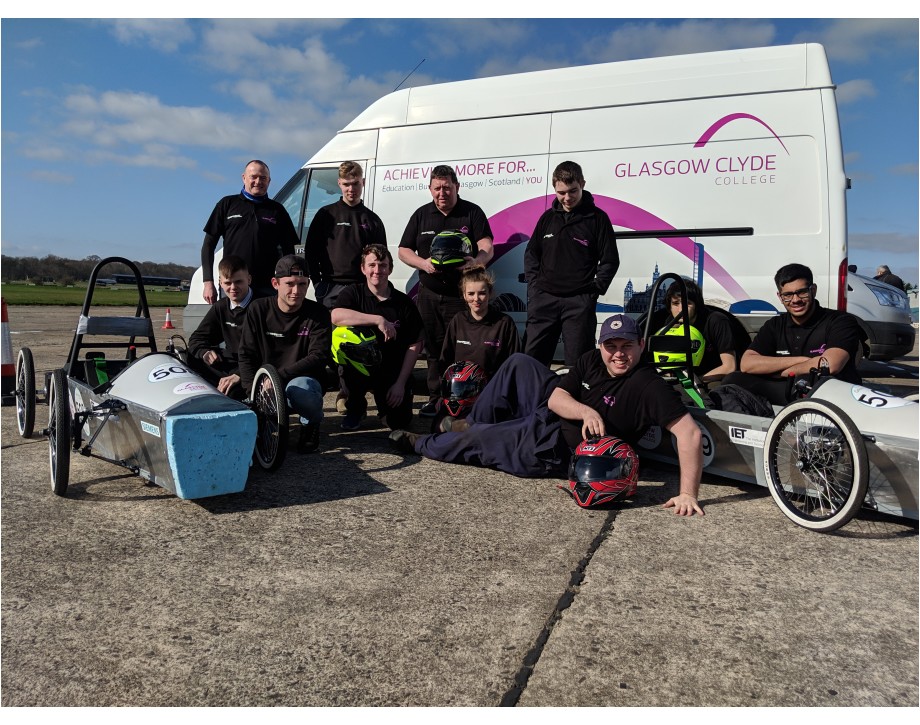 Automotive students at Glasgow Clyde College sped to success after taking part in the Scottish heat of the Greenpower Challenge race day at East Fortune Race Circuit.
Picking up a trophy for third place, the group of 30 students adopted a range of roles from team leaders to pit crew members and mechanics, working together to problem solve, design, assemble and race a green vehicle from a kit provided by the Greenpower Challenge.
Designed to inspire interest in STEM subjects and encourage young people to get involved in engineering through motorsport, this is the first year the College has competed in the competition and already acknowledges the benefits to students taking part in the extra-curricular project.
Stephen Maidment, Senior Lecturer in Automotive Engineering at Glasgow Clyde College who supported students on the day and in the run up to the event, said: "Being involved in the Greenpower Challenge has been an excellent source of additional learning for students. Working on a real-life project creates a greater level of excitement and opportunity to work through problems, experience trial and error and work out where things can be improved going forward.
"Receiving a trophy in our first year of competing is outstanding; we will definitely be competing again next year and hopefully have even more success."
The annual event sees colleges from across Scotland design, build and race an electric car. The aim of the competition is to build a car which can travel the furthest distance on a single charge.