Students fill city's gap in palliative care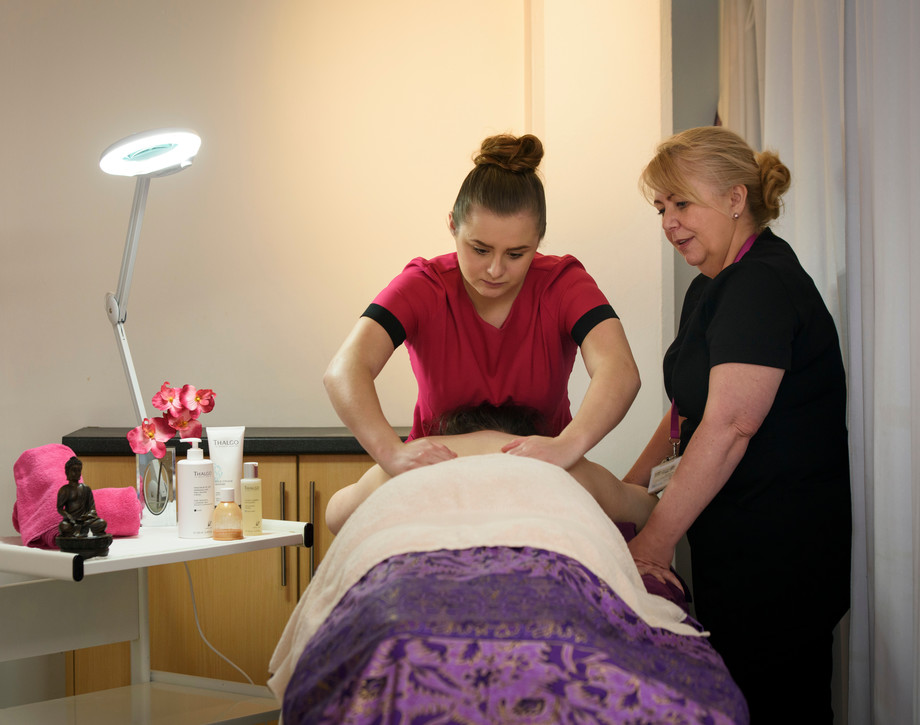 An award-winning course designed and delivered by Glasgow Clyde College is helping to fill a gap in palliative care provision in the Glasgow community.
Research provided by the palliative care team at Queen Elizabeth University Hospital Trust indicates 25% of palliative care patients in Glasgow without a cancer diagnosis are unable to access the service, a figure that has grown from the 20% reported 18 months ago.
Responding to the gap, Glasgow Clyde College developed the unique Complementary Therapies for Clinical Practice course, enabling qualified complementary and beauty therapists to deliver therapies safely for people with life-limiting conditions. The course was recently recognised as the winner of the contribution to the local community award at the Herald Higher Education Awards.
Collaborating with healthcare providers throughout Greater Glasgow, the course also provides therapists with the skills and professional competence to work confidently within a healthcare environment alongside healthcare professionals. Links have now been established with the Queen Elizabeth University Hospital, its national spinal injury and stroke rehabilitation units and palliative care wards; the Royal Alexander Hospital palliative care wards; Ross Hall Hospital cancer care; Prince and Princess of Wales Hospice; Strathcarron Hospice; and Cardonald Care Home.
The programme has led to the establishment of a specialist on-site, out-patient clinic for patients at the College's Cardonald Campus, widening access to all those living with life limiting diseases and requiring palliative care and ensuring there is a provision in place within the community and not just within a hospital setting. Patients, carers and their families can enjoy a range of therapies delivered by highly trained and experienced therapists within a designated salon environment.
Julie Wales, Head of Curriculum Hairdressing, Beauty and Complementary therapies at Glasgow Clyde College, said: "The College is committed to supporting the promotion of opportunities for all and widening access to all parts of the community. Currently, complementary therapies are offered by cancer charities to patients in hospitals who have a cancer diagnosis, but these exclude people with other life-limiting illnesses.
"The benefits of complementary therapies can be hugely significant, from helping to reduce nausea and depression to alleviating anxiety and side effects of medications. Our therapists have provided over 1,000 treatments, improving the experience of palliative care for many patients who might not otherwise have been able to access the service."
As part of the course, therapists learn a range of adaptive massage, reflexology and relaxation techniques, qualifications in loss and grief, mindfulness, Reiki, Indian head massage and manicure. Therapists are also trained in communications to help them identify the best approach to care and treatment.
Julie continues: "Each client is different and in need of their own bespoke therapy which is reflective of their condition. Therapists are trained to identify each client's condition, position and treatment and provide suitable therapies which are adjusted accordingly. Patients can be physically or psychologically frail, and their therapists need to have the skills and ability to communicate with them successfully in order to provide the best course of treatment and see the best outcomes."
"The Complementary Therapies for Clinical Practice course is unique in its delivery and service to the community. We are immensely proud of everyone who has undergone the training and become a certified therapist. We look forward to continuing our work and expanding on our delivery as the course grows and the demand for skilled therapists continues."