Location

Cardonald Campus

SCQF Level

8

Start Date

23 Aug 2021

Qualification Type

HND

Course Type

Full-Time

Duration

2 Years (August to June)
Course now closed. Applications will reopen in January 2022.
This is a contemporary enjoyable, stimulating, and popular course which investigates all the latest developments in the world of media. You will learn about film, television, radio, journalism, and broadcasting, find out how advertising agencies work, learn how to organise and manage events, and become one of the few people who really know what public relations amounts to.

You will also be involved in practical projects where you will work in small production teams to create PR campaigns, promotional materials, produce short films, create music videos, present and produce radio shows, make magazines and develop your own media projects through your Graded Unit work.
What will I learn?
The course teaches you how to analyse film, introduces you to the skills needed for working in TV and radio, trains you to research, create and present in a radio studio, and gives you the opportunity to manage and take responsibility for a live media and communications project such as the Scottish Student Journalism Awards.
Course contents:
Advertising
Public Relations
Digital video production and editing
Writing for the Media
TV Planning and Production
Pop Music
Journalism
InDesign Graphic Communication
Oral Presentation Skills
Film Theory
Radio Production and Presenting
Media Law
Planning and running campaigns for real clients
Research Skills
Students grow in confidence, maturity and self-belief as they immerse themselves in individual and group projects. Working to deadlines builds great teamwork talents and enhances time management skills. Working in the media can be fun but hard work, and this course prepares you for anything you might experience in a real media setting.
Please note that due to the impact of COVID-19, this course will be delivered via a blended learning approach - which may include limited face-to-face learning on campus combined with remote learning off-campus and digital learning approaches. If and when delivery is taking place on-campus, there will be reduced student numbers and physical distancing measures in place. If you require any support in learning digitally please inform the Course Leader or Student Support team.
Entry requirements (minimum)
One Higher, preferably English or Media Studies at C or above
Portfolio of written work may be requested at interview
An interview is part of the selection process
Relevant experience may also be considered
For those holding a relevant HNC, it may be possible to access Year 2 of the HND. Please contact the Faculty directly.
Foundation Apprenticeship in Creative and Digital Media
If you do not meet the entry criteria for your chosen course, you may be offered an alternative course in the same subject area.
Entry requirement equivalency table
If you do not meet the entry criteria for your chosen course, you may be offered an alternative course in the same subject area.
Employer and industry links
We work closely with employers in the Glasgow area to provide real-life experience and hands-on projects for the students to work on. You could be putting together a Public Relations campaign for a local restaurant one day, creating a raising awareness event for a national charity the next, and working on the production team for a short film project in-between. You will receive talks and visits by industry professionals from journalism, television, advertising, events, marketing, film, and so on.
Recently we have been working closely with the Big Issue, BBC, Herald and Times Group, The Daily Record, The Sun, various charities (eg: CHAS, Teenage Cancer Trust, Glasgow and Clyde Rape Crisis Centre, Prince and Princess of Wales Hospice), Fair Trade Forum Scotland, Frame PR, and many others.
Articulation Routes
Glasgow Caledonian University – BA/BA (Hons) Media and Communication 3rd Year
University of Stirling – BA/BA (Hons) Film and Media 3rd Year
Queen Margaret University, Edinburgh
BA/BA (Hons) Film and Media 3rd Year
BA/ BA (Hons) Media and Communications 3rd Year
BA/BA (Hons) Public Relations and Marketing Communications 3rd Year
Edinburgh Napier University – BA/BA (Hons) PR and Media 3rd Year
Jobs and further study
Media and Communication at Glasgow Caledonian University
Media courses at University of Stirling
BA Broadcast Productions at University of the West of Scotland
Film-making & Screen-writing at University of the West of Scotland
Communication, Advertising and PR at Edinburgh Napier University
Media at Queen Margaret University, Edinburgh
Film and Media at Queen Margaret University, Edinburgh
PR and Media at Queen Margaret University, Edinburgh
PR and Media at Napier University, Edinburgh
Glasgow University, Film and TV
Employment in the Communication and Media Industry.
Making an application
For courses starting in August, you can make up to two applications.
Applications are made to a course and a first choice of campus. If the course is oversubscribed at your first choice you will be automatically considered for alternative sites and may be made an offer without a further application.
When you apply, you will receive an automated email confirming that we have received your application and will be in contact as per the following stages:
Selection will be by interview. Students must bring:
Completed References – one must be academic (send out with interview letter) REMOVE
SQA certificates
Media Brief (essay and project brief)
Passport Photo REMOVE
Selection will take place by interview, from February until June 2021. (possibly via Zoom)
Once an offer is received, you must reply within 10 working days or risk losing your place.
If a place is unavailable at your campus of first choice, you may be offered a place at one of our other campuses and you must respond to this within the timescale above.
Once you have accepted your offer, you will be sent further information regarding induction times and any other relevant materials.
Discover what the course is like
Glasgow Clyde Radio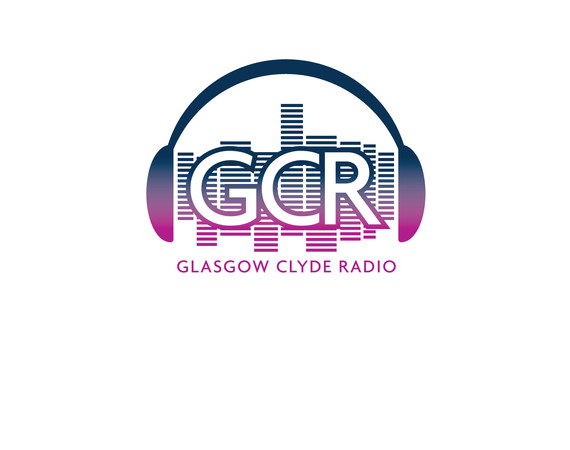 Tuition Fees For HNC/HND/Degree (Advanced) Courses