Important message: Students at Anniesland Campus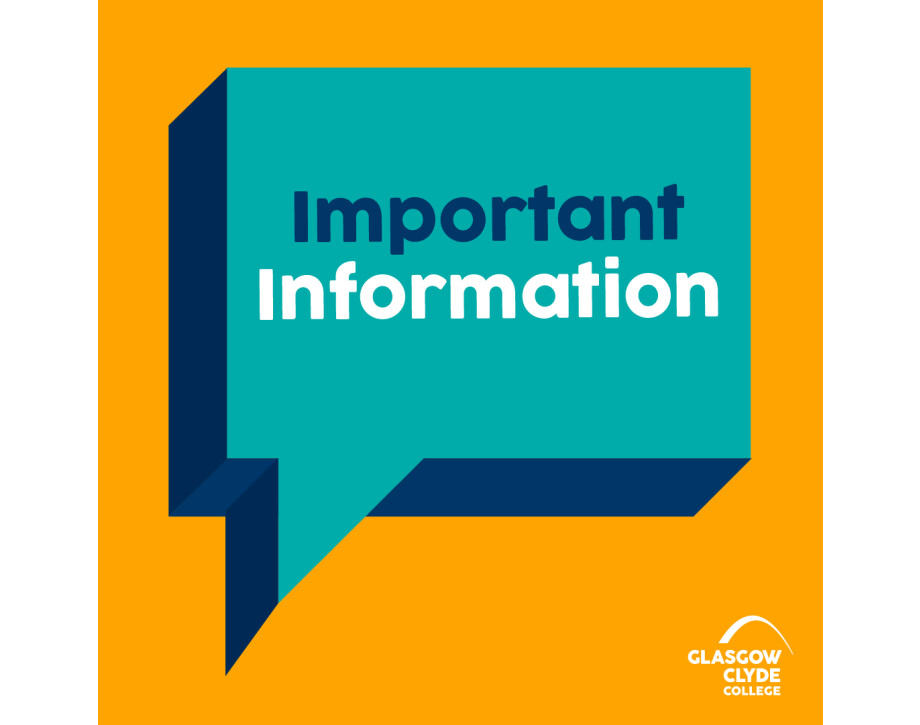 Update: Student Communication on Anniesland Closure (27 January 2023)
Following advice from our professional building advisors we can now safely re-open key areas of our Anniesland campus from Wednesday 1 February 2023. Other areas of the campus will continue to remain closed until further notice.
We will contact students required to come on campus and you should only return to campus if instructed to do so. We will continue to provide further updates regarding on-campus teaching activities on our website and social media.
Some classes and learning will continue remotely or in other locations - and teaching and support staff will be in touch to advise alternative arrangements for classes for all students including full-time, part-time and evening.
Students should not come on to campus unless advised to do so.
All support services will still be available to students at our other campuses and via telephone/email contact.
Student Information & Welfare: 0141 272 3636
E: info@glasgowclyde.ac.uk
Student Funding: 0141 272 3674
E: funding@glasgowclyde.ac.uk
We would like to apologise for any inconvenience caused however our students and staff are our number one priority.