Glasgow Clyde College wins Floristry Training Provider of the Year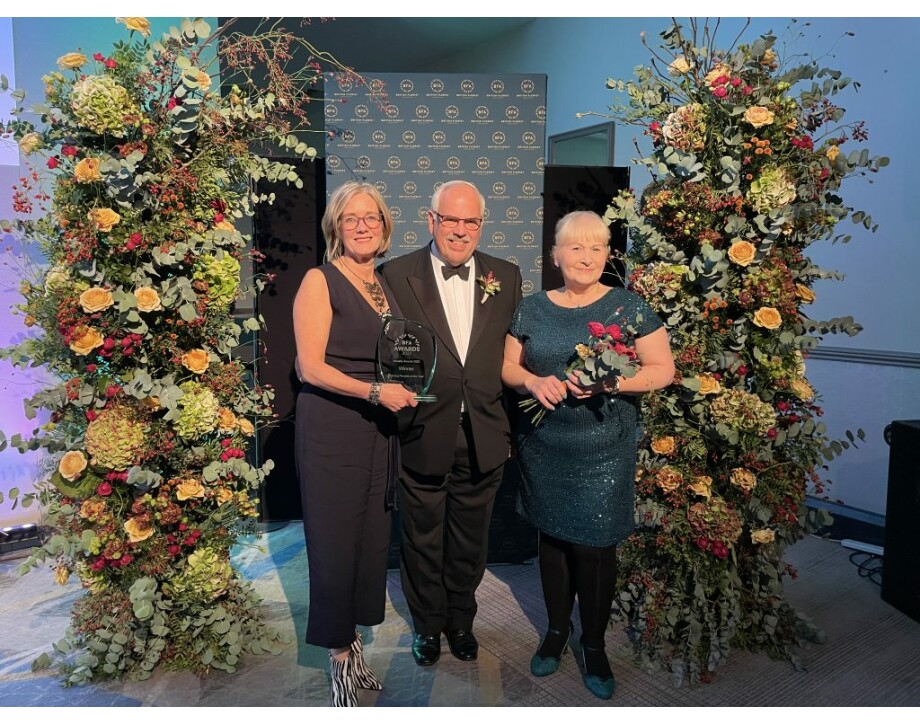 It was a huge honour to be awarded Floristry Training Provider of the Year 2022.
The College have been members of the British Florists Association for many years alongside 27 colleges and other private training providers. This was the first time the College has achieved this accolade and to be award in front of 200 delegates at the ceremony was certainly a proud moment.
Our previous success has included Jayne Buet Tutor of the Year in 2018 and Roseann McKelvie Tutor of the Year in 2021.
The College commitment to floristry is evident with staff attending this prestigious event. Staff attended a floristry tutor standardisation event, practical demonstrations and masterclass workshops. Providing inspirational techniques and new knowledge to share with our students. Additionally, there were suppliers, growers, florists from around the country networking.
"We have returned energised, inspired and determined, the passion for this unique industry continues, I personally will be striving to bring floristry businesses for around Scotland together and support the British Florist Association in their plans to host more regional events, with added value to our students and fellow industry associates"
(Jayne Buet, Lecturer Floristry)
Our floristry department has moved from our Langside Campus and is now situated in the Skills Centre at Cardonald. Listening to our students there has been a positive creative vibe around the new purpose equipped classrooms, allowing the staff to flourish, providing high quality teaching and learning to students. This has meant our certificated evening provision is back in the heart of the department and supporting our future plans for expansion.
The College values the kind messages and support from past and present students, the difference we have made on their floristry journey and the fond memories they have of time spent with the College department.