SQA Appeals 2022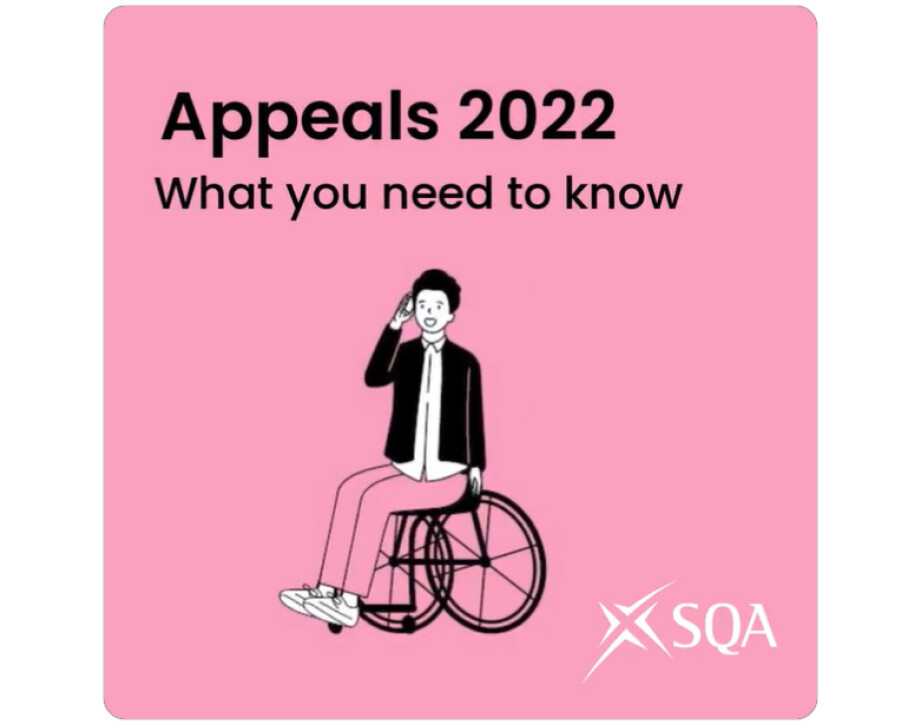 Once you've received your SQA results, if any of your grades don't seem right or you did not perform as well as you or the college expected, you may be able to appeal.
Before you submit an appeal, you should discuss your decision with lecturer to determine whether your estimate and alternative assessment evidence can support an appeal. They will be able to advise you if an appeal is in your best interests. However, the final decision is yours.
The appeals service is free, and you will be able to appeal to SQA yourself or through the college from Tuesday 9 August. There's information on who is eligible at the link below. Please contact your lecturer if you have any questions.
SQA Appeals 2022 - what you need to know for National 5, Higher and Advanced Higher