Glasgow Clyde College at forefront of technology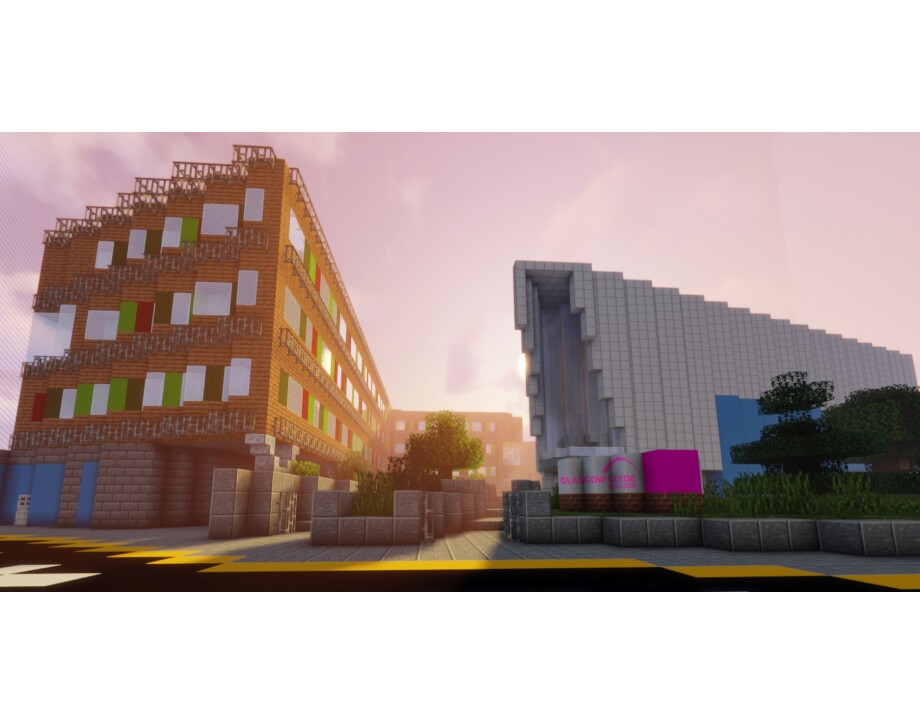 by Eric Brownlie, Assistant Principal: Quality and Performance
Experts predict that by 2030 we'll be spending more time in virtual worlds than the real world. At Glasgow Clyde College, we always aim to be at the forefront of technology, which is why we offered prospective students a glimpse into the future by launching the UK's first ever interactive metaverse Open Day - by recreating our entire Langside campus on Minecraft.
Studies show that almost four fifths of Generation Z play video games, and futurologists forecast that large parts of our daily routines will be solely lived in 3D online realms. Therefore, whether it's through computer games or social media, many students already have one foot in the metaverse.
Taking this into consideration, and knowing the importance open days have on a student's decision-making process, we wanted to bring our world into theirs, showing off the best Glasgow Clyde College has to offer as a realm they were able to explore from their gaming console.
Delving into the metaverse, prospective students were able to ask college staff questions about courses, admissions, and career pathways, as well as advice on how to sign up or access funding, all while walking around the Minecraft world.
Not only are we creating UK firsts, earlier this year Glasgow Clyde College announced a digitally driven prospectus to ensure students meet the requirements of the ever-evolving job market. As the digital landscape continues to advance, there is no doubt that, without action, the skills gap will grow. So, we see it as our duty, and the duty of the educational sector, to bring technology to the forefront of our students' education to help bridge the digital divide. In the last academic year, 800 students successfully completed an online Digital Skills course that captured some of the technical knowledge gained in addition to their normal qualification – including digital safety and expertise in using different digital platforms.
Our updated portfolio includes esports, cyber security, web development and data science, which go well beyond standard IT content. We also aim to include digital aspects into each course, through virtual learning environments or emerging technologies.
Glasgow Clyde College will continue to deliver high-quality interactive learning and teaching to produce work-ready, enterprising, and digitally fluent learners and will maximise progression opportunities for students into higher education and employment.