Festive feast as students prepare lunch for deaf and blind communities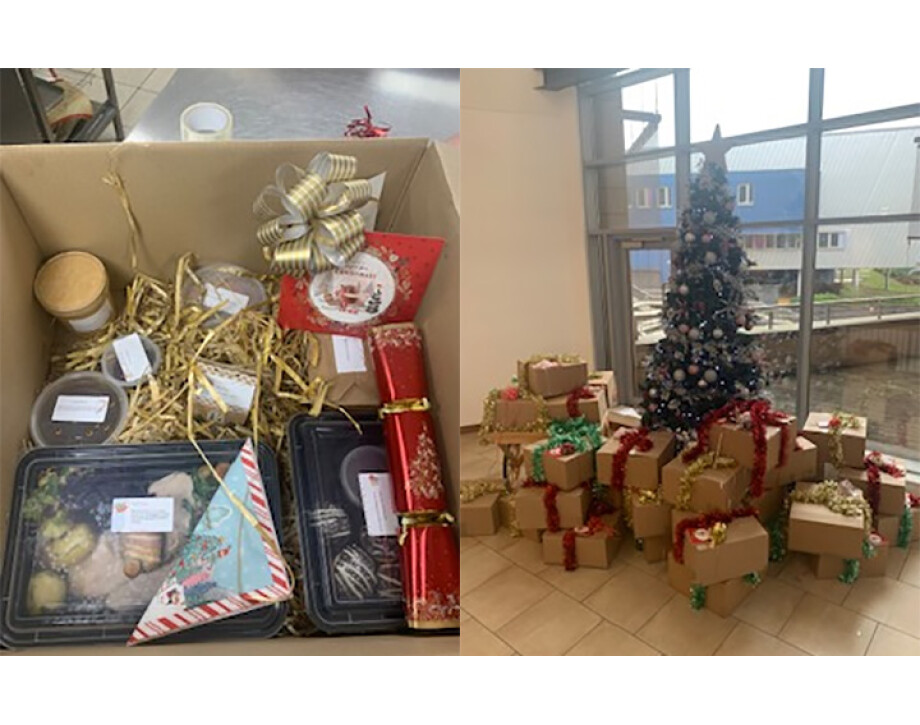 Glasgow Clyde College provided four-course festive lunches for elderly members of the Deafblind community this Christmas.
Students from the Professional Cookery course at Langside campus prepared around 30 Christmas lunch packages which will be delivered to homes across Glasgow.
The college works in partnership with the organisation to deliver the organisation's SVQ programme.
Deafblind Scotland campaigns for the rights of the deafblind community and provides a range of services, support, training and information. The work they do is vital to improve the lives of those who are dual sensory impaired.
Kyle Bettley, Curriculum and Quality Lead in Access and Continuing Learning at Glasgow Clyde College, said: "As well as looking after its staff and students, Glasgow Clyde College takes pride in supporting its local communities.
"This project involves hospitality and BSL students, and is a truly rewarding practical exercise that will allow them to look after vulnerable members of the community, all while bolstering their skills.
"It has been an honour to work with Deafblind Scotland on this project and we're looking forward to bringing some festive cheer with our Christmas lunch hampers!"
The generous Christmas lunch hampers consists of a mixed melon appetiser, hearty root vegetable broth with dumplings, turkey with all the trimmings, and chocolate profiteroles with Chantilly cream.
Isabella Golide, Chief Executive at Deafblind Scotland, added "Deafblind people are amongst the most invisible and profoundly isolated in our communities.
"During lockdown we all caught a glimpse of what it's like to be isolated but for Deafblind people and particularly those who are older this is not an unprecedented experience.
"The generosity and support of Glasgow Clyde College will go a long way to show Deafblind people that they are not alone and forgotten."