College sponsors two local schools on Greggs Breakfast club scheme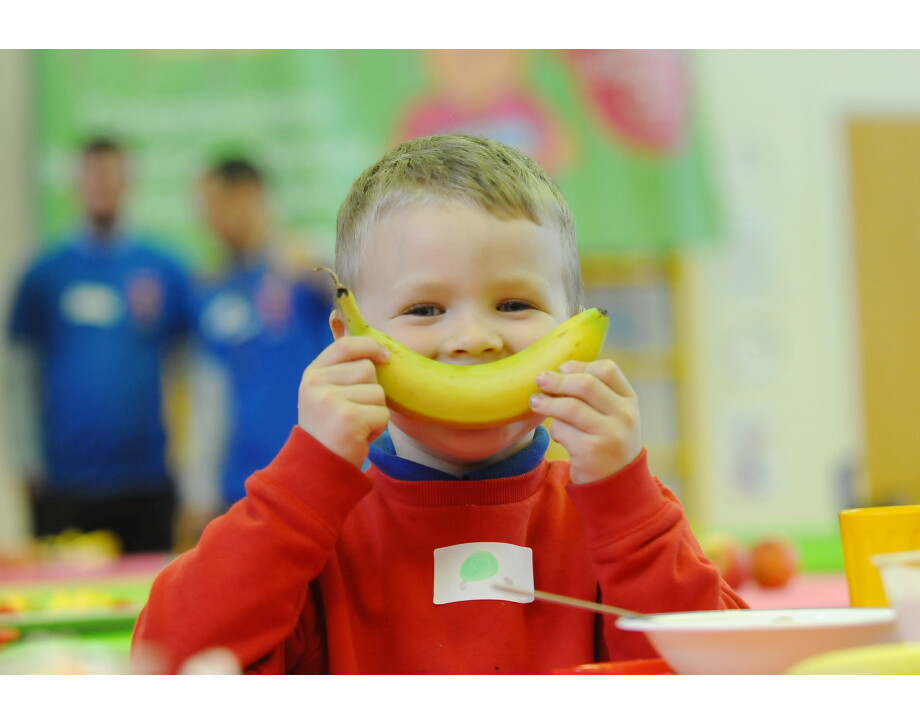 Glasgow Clyde College has pledged to tackle child food insecurity in its local catchment area, becoming a partner of the Greggs Foundation Breakfast Club Programme.
St. Bernard's Primary School in Nitshill and Whiteinch Primary School will receive breakfasts for 110 pupils over the next two years, totalling 42,900 school breakfasts
Food insecurity is a major issue in the UK. One in three UK children (4.1 million) children live in poverty, with an estimated 2.5 million living in food insecure households.
With St. Bernard's Primary and Whiteinch Primary both enrolled in the Breakfast Club, they are also granted access to other initiatives through the Greggs Foundation including the National Hardship Grant and Community Holiday Programme.
The National Hardship Grant provides small grants to people in financial need. Grants are made to fund school uniforms, white goods, beds and bedding packages, food vouchers and items that can make a significant difference to people's lives.
The Community Holiday Programme give families access to funding for food and activities during school holidays. In June, St. Bernard's Primary was able to provide 50 families with a Tesco voucher to support them in providing breakfast over the summer break.
Elaine MacEachen, Head Teacher at St. Bernard's Primary School, said: "The vital support that Glasgow Clyde College and the Greggs Foundation Breakfast Club has provided for our families has been invaluable. Ensuring that our children have equity within their educational experience starts with ensuring that they are ready to start the school day with the energy that having a daily breakfast provides."
Duncan McDougall, Assistant Principal at Glasgow Clyde College, said: "Putting people at the centre of our decisions and actions at Glasgow Clyde College is one of our fundamental values and we are therefore delighted to extend our support to children and families in our communities.
"In partnering with the Greggs Foundation, we've been able to establish and sponsor breakfast clubs at two schools in the vicinity of our campuses for the next two years, ensuring the children are comfortable as they embark on their learning each day at school."
Launched in 1999, the Greggs Foundation's Breakfast Club programme was set up to tackle food insecurity. The initiative serves free breakfasts to around 42,000 children every school day, at over 680 Clubs across the UK.
To date, the programme has served over 58 million free meals with an ambition to support 1,000 Breakfast Clubs by 2025, serving 70,000 free, nutritious meals each school day.
Lynne Hindmarch, Breakfast Club Manager for the Greggs Foundation, commented: "No child should ever start their day without breakfast, which is why we're delighted to be working in partnership with Glasgow Clyde College to support children and families in the local area".