Healthcare students knit sustainable hats for Children's hospital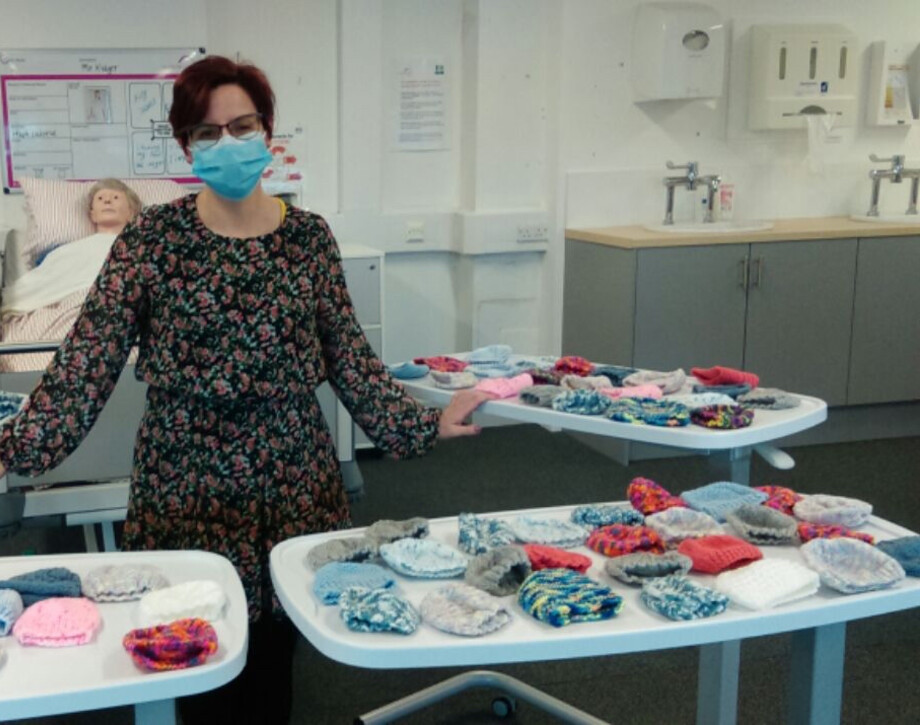 HNC Healthcare students at Glasgow Clyde College have been using off-cuts of wool and material that would usually have been thrown away to knit hats for the Theatre department and the neonatal unit at the Royal Hospital for Children in Glasgow.
The students had been learning about the importance of maintaining body temperature in neonates, both premature and full term, as babies are unable to control their temperature as effectively as older children and adults. The students looked at how they contribute in a way that would promote sustainability, and by using these materials, they have been able to reduce landfill waste, and gift a valuable resource to the hospital.
One of our lecturers and Children's Nurse, Joanne McGilvray (photographed with some of the hats) said " This donation will be greatly appreciated by the staff of the Children's Hospital. Many hats are needed on a daily basis to help young babies maintain their body temperature, which is a vital part of healing and recovery. To be able to promote sustainability in the process is fantastic."
Image shows lecturer Joanne McGilvray with the hats