NHS Louisa Jordan donates medical equipment to Glasgow Clyde College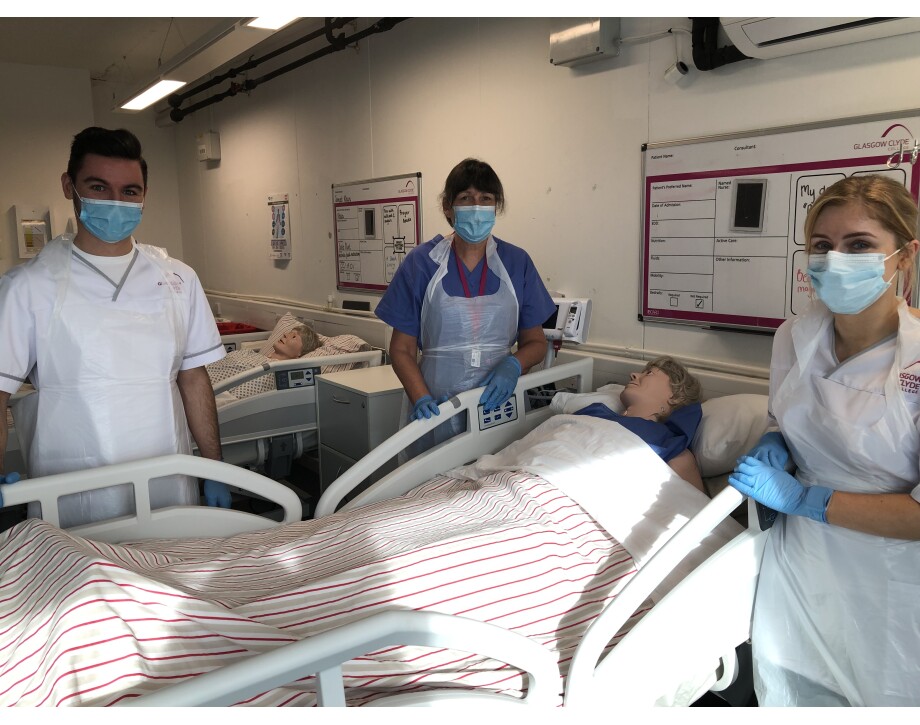 NHS Louisa Jordan has donated clinical-grade equipment to Glasgow Clyde College after the emergency hospital was decommissioned.
Medical beds, drip infusion stands, and blood pressure monitors were among the large donation of items from the Scottish Events Campus-based hospital.
The equipment will go towards training over 500 students across Glasgow Clyde College's three campuses. The donation will allow students to prepare for NHS placements and educate them about patient care in the clinical environment.
Glasgow Clyde College offers a number of healthcare courses including Nursing, Occupational Therapy, and Healthcare Practice, with many pathways leading students onto university.
The college also offers course options for students with no qualifications, so the equipment enables simulation scenarios where medical role play can be carried out to build confidence.
Laura Kidger, Curriculum Manager at Glasgow Clyde College, said: "It's fantastic for both staff and students at the college to have access to such an extensive inventory of top of the range medical equipment. The donation from NHS Louisa Jordan will allow us to showcase the key tools that are used in the clinical environment while delivering our first-class teaching programmes to the next generation of nurses and carers."
The announcement comes following a successful period of collaboration between Glasgow Clyde College and NHS Louisa Jordan. At the height of the pandemic, over 150 students from the college's Healthcare Practice course began training at the emergency hospital, giving them the vital clinical skills to prepare them for a career in nursing or care. The college also donated an extensive catalogue of PPE and equipment to the NHS just as the pandemic was escalating last year.
Chief Executive of NHS Louisa Jordan, Jill Young, said: "We are absolutely delighted that we are able to continue supporting the carers and nurses of tomorrow, and to see these items being put to such good use by Glasgow Clyde College, even after we have closed our doors at NHS Louisa Jordan.
"To date, we have redistributed more than £4m worth of equipment to NHS Boards and educational institutions across the country. The impact and benefit to patient care from these donations will go far beyond those we saw and cared for during NHS Louisa Jordan's time as a hospital and vaccination facility, leaving an incredible and lasting legacy for the project."
Officially closed on the 19th of July this year, NHS Louisa Jordan carried out more than 32,000 outpatient and diagnostic appointments, trained over 6,900 healthcare staff and students, and vaccinated approximately 175,000 people across the Greater Glasgow and Clyde area.