White Ribbon Campaign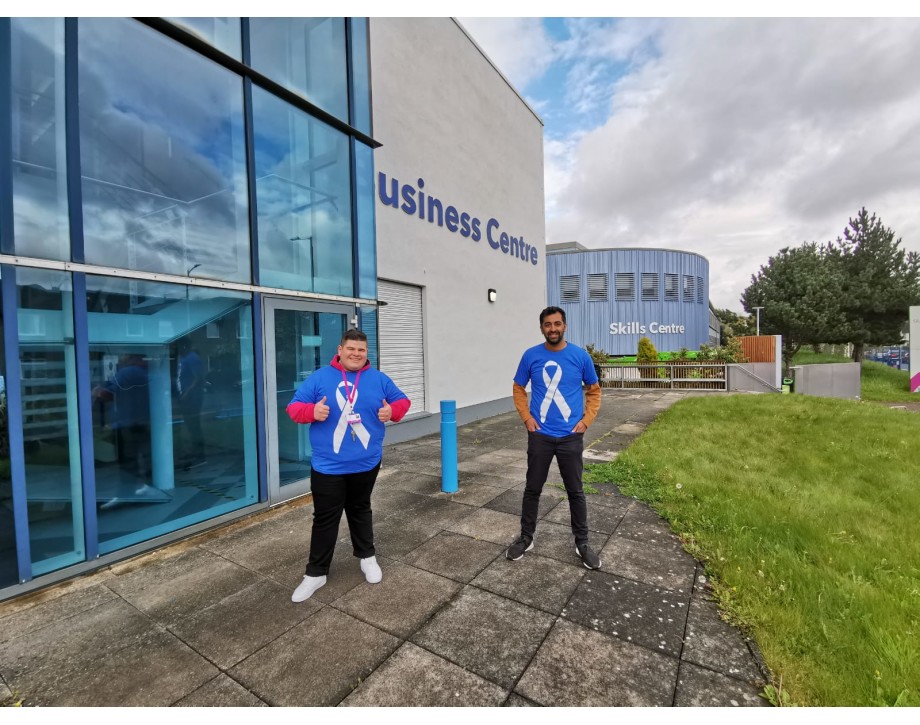 GCCSA has been working with the White Ribbon Campaign since 2019/2020, to support its campaign to end gender-based violence. The campaign aims to raise awareness and to enhance support networks within the college, and its communities, to enable students to have a safer educational environment. A key aim is to increase confidence around talking about the subject; we don't all commit violence but we all play a part in preventing it.
Since joining the campaign, the GCCSA has created a White Ribbon Steering Group, held awareness stalls on campus, shared useful resources with students and staff, encouraged people to sign the White Ribbon Pledge, supported '16 Days of Action' and 'White Ribbon Day', as well as launching its own promotional logo. There have been some challenges along the way due to the stigma attached to gender-based violence, the recent lockdowns and maintaining momentum, but they plan to continue to play their part and try to make a difference.

GCCSA were asked to present at a recent NUS staff network about their White Ribbon journey, sharing their experience and encouraging other institutions to get involved.
They also recently met with Chris Stephens MP (Glasgow South West) in April 2021, who was so impressed with the campaign that he tabled an Early Day Motion in parliament, showing his support for the campaign and praising their journey so far. This has been supported by other MPs and has helped to widen the reach of their White Ribbon campaign. You can read the Early Day Motion here https://edm.parliament.uk/early-day-motion/58408/glasgow-clyde-college-student-associations-white-ribbon-scotland-campaign
This also led Humza Yousaf MSP to meet with the GCCSA recently and lend his support by signing the pledge too.
The GCCSA has also shared information about the White Ribbon campaign with the Schools Liaison team, and the hope is that together they can speak to associated Primary schools and encourage local schools to support White Ribbon Scotland and raise awareness at a younger age before pupils come to college.
GCCSA will continue to share resources and raise awareness of the campaign and are currently developing a dedicated area on Canvas which will provide updates on the campaign and also links to useful support resources. The GCCSA hope to be able to link with areas across the college to broaden the reach of the campaign and to align with other relevant projects.
The goal is to achieve White Ribbon Status, however the GCCSA Team and the Steering Group want to ensure that the work is sustainable and continues long beyond the achievement of the status.
You can find out more about White Ribbon Scotland here https://www.whiteribbonscotland.org.uk/