The benefits of Modern Apprenticeships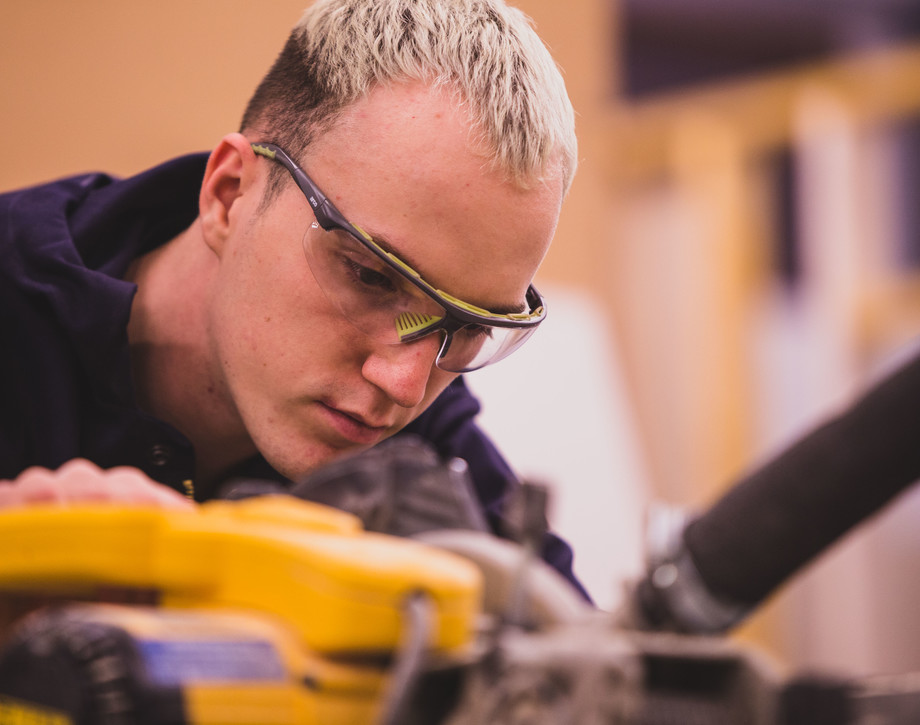 by Jim Anderson – Head of External Funding
At Glasgow Clyde College, we work with several large firms and SMEs to provide over 1,000 Modern Apprenticeships every year.
In 2010, the Scottish Government established the Modern Apprenticeship programme to support economic development by enabling individuals to develop their skills while in relevant paid employment. Together with Skills Development Scotland, education providers and employers are working to fill Scotland's skills gaps, with the aim of retaining talent and future-proofing a range of industries.
We partner with businesses to provide them with modern apprentices, and the demand is growing. In 2019, we worked with approximately 40 companies; in 2020 we have seen that number increase to almost 50.
This year, we've recorded a 90% increase in requests for modern apprentices in life sciences, as well as more demand in engineering and technology, among others.
This increase in demand is likely due, in part, to the focus we have seen on teaching STEM (science, technology, engineering and maths) subjects at a younger age, as this has helped encourage young people into a variety of careers in these industries. As part of this, we have also seen the number of female modern apprentices in these areas increase substantially over the last three years.
For employers, participating in a Modern Apprenticeship is highly beneficial. The programmes are often built in partnership with the employers themselves to ensure specific needs and skills gaps are being are met. As a result, a talented, highly skilled workforce is created with tailored knowledge and understanding of business needs. The Modern Apprenticeship initiative encourages retention, and recent statistics show 92% of apprentices stay in work once qualified.
For students, the programme offers the right opportunities in an industry that suits their strengths, preparing them for the world of work, and as a result, offers life-changing experiences. Ninety-six per cent of modern apprentices say they felt more able to do their job and felt positive about their career once they had completed the programme.
Scotland requires solid economic growth to ensure its future prosperity, and the 'skills gap' is often cited as one of the blockers of that growth. Through the MA programme providing workplace learning which supports our young people and reflects the fast-moving world of work will encourage home grown talent to stay in Scotland, building a strong economy for the future.