Over 300 offers for fashion, textiles and design students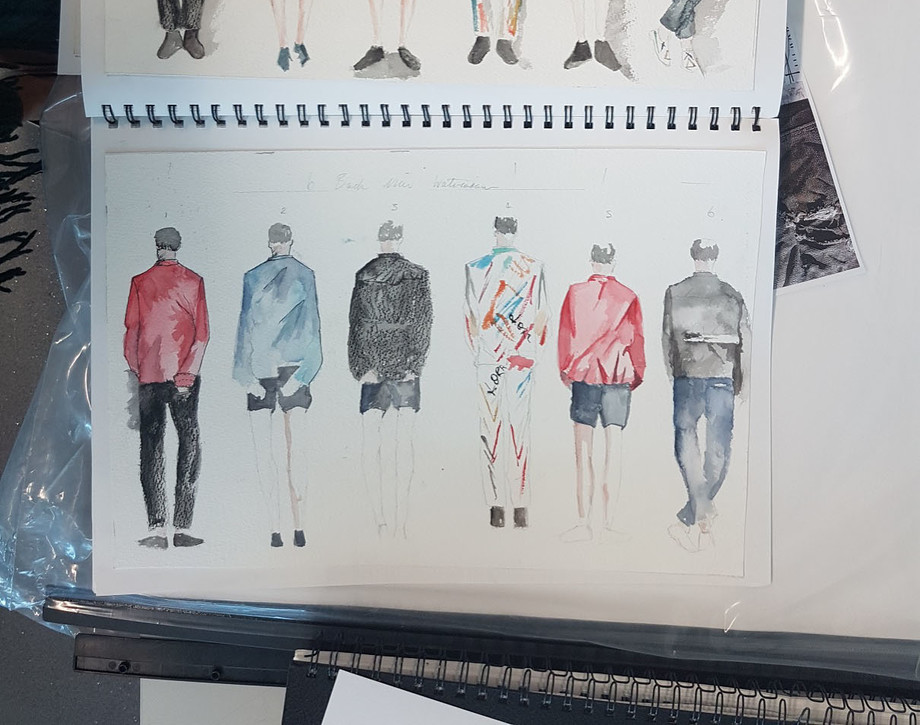 Glasgow Clyde College fashion, textiles and design students are looking forward to the next step in their education as over 300 offers have been made to our students from art schools and universities across the country - a 20% increase on last year.
Students from HND Contemporary Art Practice, NQ Portfolio Preparation, HND Graphic Design, HND Illustration, HNC Art and Design, NQ Portfolio Skills, HND Fashion Design, HND Fashion Technology and HND Fashion Textiles courses will be attending the country's most esteemed art schools, colleges and universities after the summer break, including the University for Creative Arts, Winchester School of Art, Manchester School of Art and Northumbria University alongside the top five Scottish art schools. The highest number of offers came from Gray's School of Art, Robert Gordon University Aberdeen, with the university offering 60 places to Glasgow Clyde College students.
Thirteen students have been awarded a place into year two at the prestigious Glasgow School of Art following the completion of the HNC Art and Design course – a unique associate programme between the College and the Art School. The one year course is designed for students who want to develop and build a portfolio to progress to art school and enables selected students a guaranteed interview with the Art School, and upon completion of a successful portfolio, a place in second year. This is the first year the programme has been offered to the College's HNC students.
Jacqueline Farrell, Head of Curriculum Fashion Textiles and Design at Glasgow Clyde College said:
We have had 330 offers from a number of institutions ranging from London College of Fashion, Rochester, Winchester, Northumbria, London College of Fashion and the five Scottish art schools. This is a fantastic result and shows the success of the courses in assisting students in progressing to university.
Student offers have increased by nearly 20% this year, this is due to active partnership working with our key universities and art schools in Scotland and England. This is very encouraging for us to know that our students are sought after.
Ramona Lindsay, HNC Art and Design student at Glasgow Clyde College, said:
Through hard work, determination and with the right guidance and teaching from tutors at the College, I have successfully secured a place to study Painting and Printmaking at Glasgow School of Art, moving straight into second year.
The teaching and techniques I've learned this past year have helped develop my portfolio in so many ways, I even received a second offer from Edinburgh College of Art. The associate programme is ideal for anyone looking to build a portfolio and progress to art school.