The growing need for horticulturists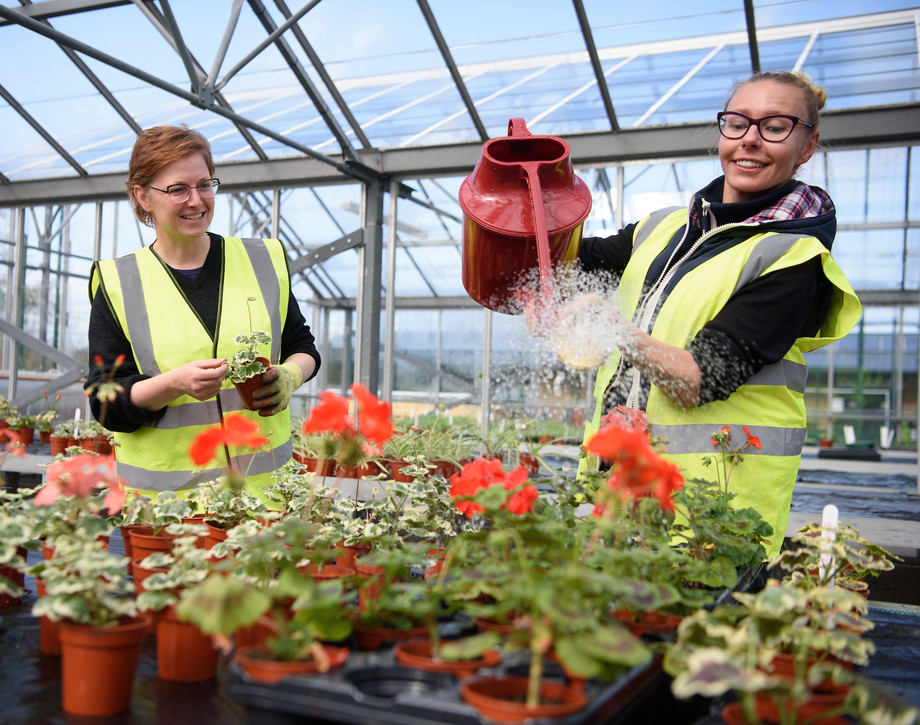 by David Innes, Assistant Principal: Engineering, Computing and the Built Environment
Despite its industrial heritage and urban setting, Glasgow is one of the greenest cities in the UK, with over 90 parks and gardens for people to access and enjoy.
In fact, Glasgow means dear green place in Gaelic, and when you start to rhyme off the names of the parks such as Pollok, Victoria, Tollcross, Bellahouston, Kelvingrove, Queens Park, Glasgow Green and Glasgow Botanic Gardens, you can understand why.
But many of us take these green spaces for granted; they offer us so much enjoyment, yet little thought is given to those who care for them.
In 2018, we opened Glasgow's first purpose-built facility for horticulturists. The £1.8 million centre is based at our Langside campus, and consists of two modern workshops and three industrial sized greenhouses to support horticulture and plant growth. The centre is home to students studying on any of our 12 horticulture, landscaping and floristry courses.
We are proud to be supporting the next wave of professionals dedicated to the upkeep and growth of these areas. The demand for horticulture jobs is set to rise by 2.92% over the next six years, and currently Scotland has 1,540 Horticulture, Landscaping and Sports Turf businesses employing more than 21,401 people. The sector contributes millions of pounds to the Scottish economy, and the benefit of "green appeal" is evident for local economies when it comes to attracting and retaining businesses, and increasing property value.

Evidence also shows that having access to parks and gardens can reduce health inequalities, improve well-being, and aid in the treatment of mental illness. Some data suggests that physical activity in a natural environment can help remedy mild depression and reduce physiological stress indicators. The maintenance of these spaces is vital to our health and wellbeing.
But it's not just career horticulturists we see coming through our doors. Stemming from an increased focus on climate change, there is an increasing interest in protecting and cultivating our green spaces, whilst becoming more sustainable in terms of what we grow and eat. Recognition of the air miles needed to transport food is prompting people to look at home grown alternatives. Currently there are 32 allotment sites in Glasgow alone, and the demand for community gardens and spaces to support growing fruit and vegetables is on the rise.
Our horticulture centre means students and staff benefit from a permanent area, which helps develop teaching strategies and collaborations with the local community. It also demonstrates to employers that students are learning within a professional environment, meaning they are future ready.
While it might be unexpected to find this type of facility in such a central location, the growing demand for horticulturists and those who can maintain open greenspaces which are becoming more important to improving our environment and wellbeing is thriving. We will continue to do all we can to help the next generation of horticulturists to bloom.