The charity shop with a difference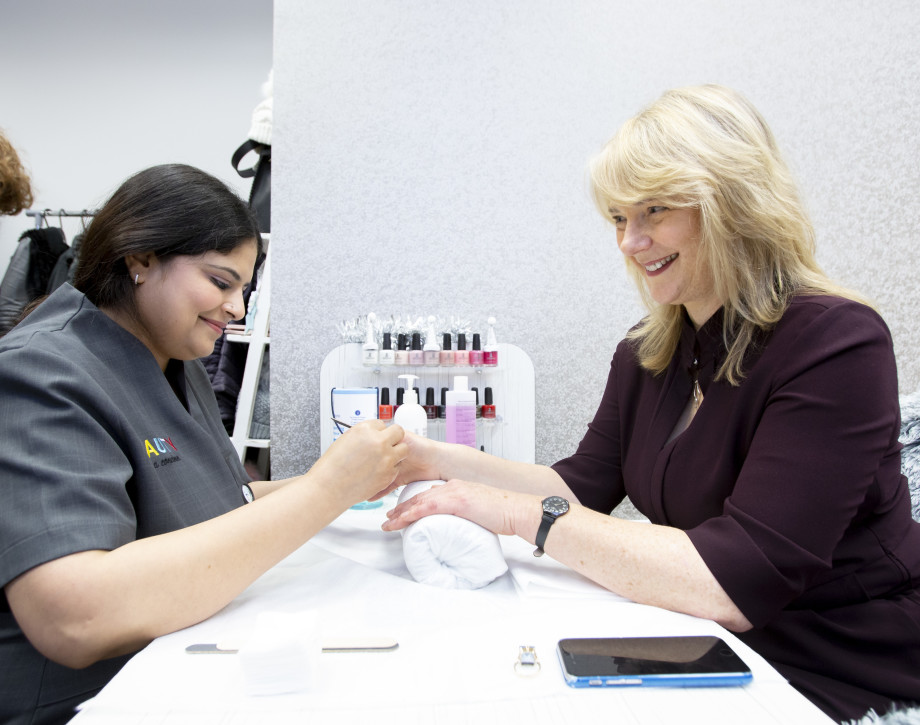 by Julie Wales, Head of Curriculum Hair, Beauty and Complementary Therapies
In December 2018, we threw open the doors of our newest social enterprise; the Beauty with a Conscience salon.
We didn't know how successful it would be,– but it was a perfect solution to the challenge we were facing.
Every student studying beauty therapy at the college must complete at least one week-long placement in a salon. We found that the quality of experiences was varying greatly from student to student, with many cleaning wax pots and making cups of tea, rather than delivering the high-quality beauty treatments they were qualified to carry out.
It made perfect sense to launch a studio of our own, where we could ensure the students were given the best opportunity to develop their skills and work in a real-world environment. But we wanted to do good as well, so we partnered with one of Scotland's favourite causes; The Prince and Princess of Wales Hospice, and we donate 100% of our profits to the charity.
Ensuring our students have the opportunity to work on live projects and spend time in operating businesses is a core focus for us at Glasgow Clyde College. A vast majority of our courses, across all faculties, offer the opportunity for students to take the skills they learn in the classroom and apply them in real working environments.
When we opened one year ago, we operated Tuesday - Saturday, and only employed one full time member of staff. Due to demand, we now operate six days a week, have two late nights, and employ a further two part-time staff. We're also extending the menu of treatments, introducing the black-diamond facial, reflexology and massage therapy, all of which has been informed by the needs of our loyal client base. These will also be carried out by our qualified students.
We have around 80 students on our courses across the Langside and Cardonald campuses, all of whom are offered the opportunity to work in our salon. But much like a traditional charity shop, we are supported by volunteers.
Shabana Ahmed, who works as one of our part - time therapists, graduated from Glasgow Clyde College in 2018 and is committed to giving back to The Prince and Princess of Wales Hospice, after two of her three sons were diagnosed with Muscular Dystrophy, a life limiting condition. Shabana very sadly lost her youngest son, Haris, in 2013, aged two.
Shabana showed great commitment to her studies in her final year, juggling the demands of college with taking her 17-year-old son, Azeem, to a variety of appointments. Once graduated, she approached us and asked to work with us part -time, so she could give back to the charity which has supported her through some of the most difficult times.
We are proud to have Shabana in our team at the salon. She welcomes the students in, offers valuable advice and truly boosts their confidence, as she has been in their shoes.
The first year of our charity shop with a difference has been more successful than we could ever have hoped. Providing valuable experience to students at the College while giving back to charity is a model we would love to see replicated - watch this space.