Waste in the Circular Economy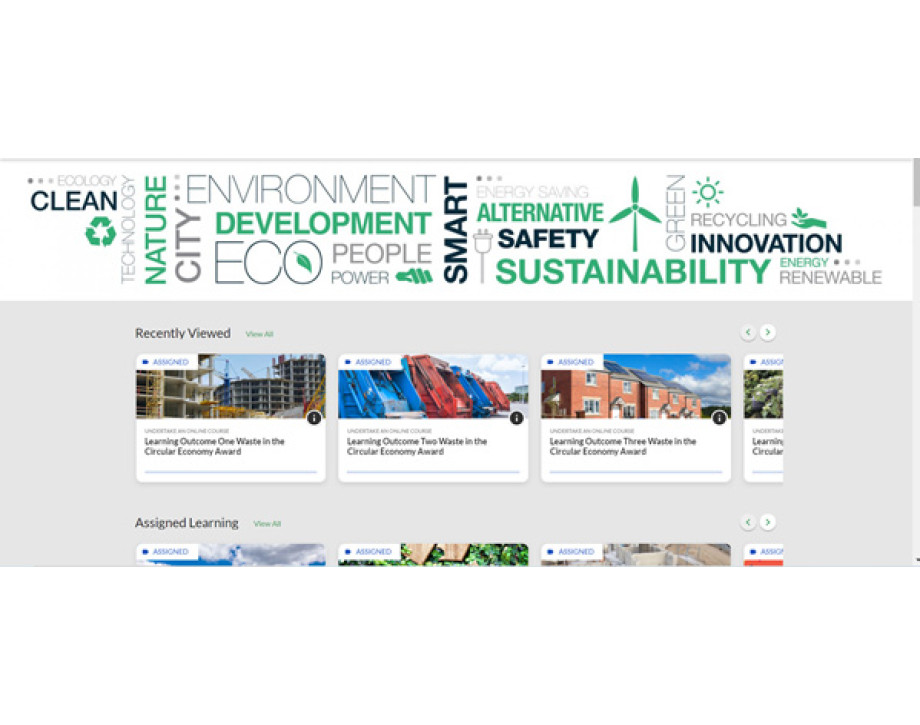 The Digital Introduction to Construction course was launched at Glasgow Clyde College in August 2020. As part of the course, students are now also undertaking the SCQF Level 5 Waste in the Circular Economy award, developed by WasteSwitch, which can be delivered online. The award has been delivered successfully in the FE sector, from school groups to HNC learners and provides the opportunity for students to develop their values, attitudes and skills towards achieving a circular economy whilst protecting our environment.
The college chose to undertake the Construction and Built Environment version of the course which covers 30 hours of online blended learning. Faced with another lockdown period and a return to online delivery, these materials came at just the right time for the course.
Lecturer Paul Marshall comments, "Environmental awareness is a necessity and as educators, we must be at the forefront in teaching our students how best to live, work and thrive in a sustainable environment. This course is the perfect platform to engage the students in furthering their knowledge and interest in this fundamental subject matter. The course encourages students to rethink how they recycle, not only in their every day lives but also, just as importantly, within the construction industry where they will be paving careers after education. This encourages students to step away from the throw-away society and encompass their "make, use and remake" ethos in every aspect. The course itself is laid out in a thought provoking, easy to follow, engaging way which allows students to develop and participate in equal measures. Students also have the benefit of achieving their SCQF Credit Rated Level 5 Waste in the Circular Economy Award which gives them a springboard to build upon in their future careers and impart this valuable knowledge to others."