College supports fight against digital poverty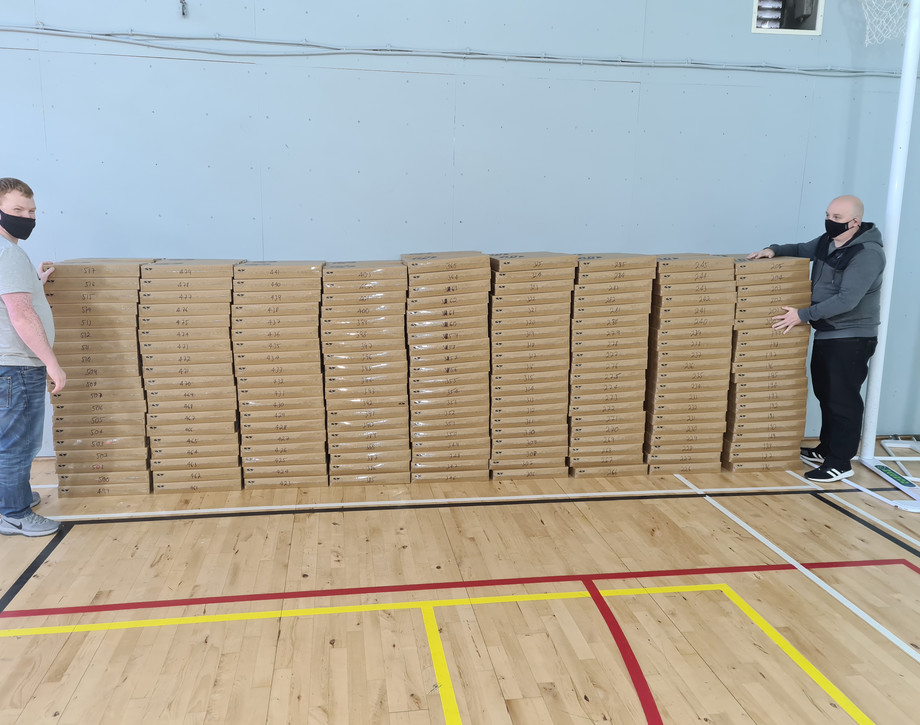 As students across the country approach the one-year anniversary of at-home learning, Glasgow Clyde College has undertaken a major drive to tackle digital exclusion.
Since the start of lockdown, the college has been supplying its students with IT supplies to help them progress with their studies from home.
Thanks to recent funding made available by the Scottish Government and the Glasgow Clyde Education Foundation, the college is on target to distribute 500 laptops, 300 Chromebooks and 250 internet dongles to over 800 students.
This will bring the total number of essential IT equipment distributed since March 2020 to over 2,000 items – including over 1,600 laptops and netbooks.
In line with Scottish Government guidance, the majority of the college's 17,000 students have been learning online for the past 12 months – with remote teaching taking place through learning platform 'Canvas' and daily video calls with lecturers.
However, the rapid shift towards an online learning environment outlined that many students across the country were suffering from digital poverty – lacking adequate access to appropriate hardware, software or internet connectivity.
Statistics from the Scottish Government's Scottish Household Survey, released in September 2020, indicated that households in the most deprived areas of Scotland were 14% less likely to have internet access compared to those in the least deprived areas.
David Marshall, Assistant Principal for Student Experience at Glasgow Clyde College, said: "Some people consider internet access to be a right, rather than a privilege. But the harsh reality is that many lack the digital infrastructure to participate in online learning and working.
"When the pandemic forced us to close the college doors in March last year, we were able to supply hundreds of laptops and dongles to those who needed them most. Recent funding from the Scottish Government and Glasgow Clyde Education Foundation has allowed us to continue our fight against digital poverty.
"Glasgow Clyde College is a community, so we will continue to work hard to ensure that we keep all of our students connected."
Image shows members of IT staff with some of the items waiting to be distributed.