Hair and beauty students take to the digital realm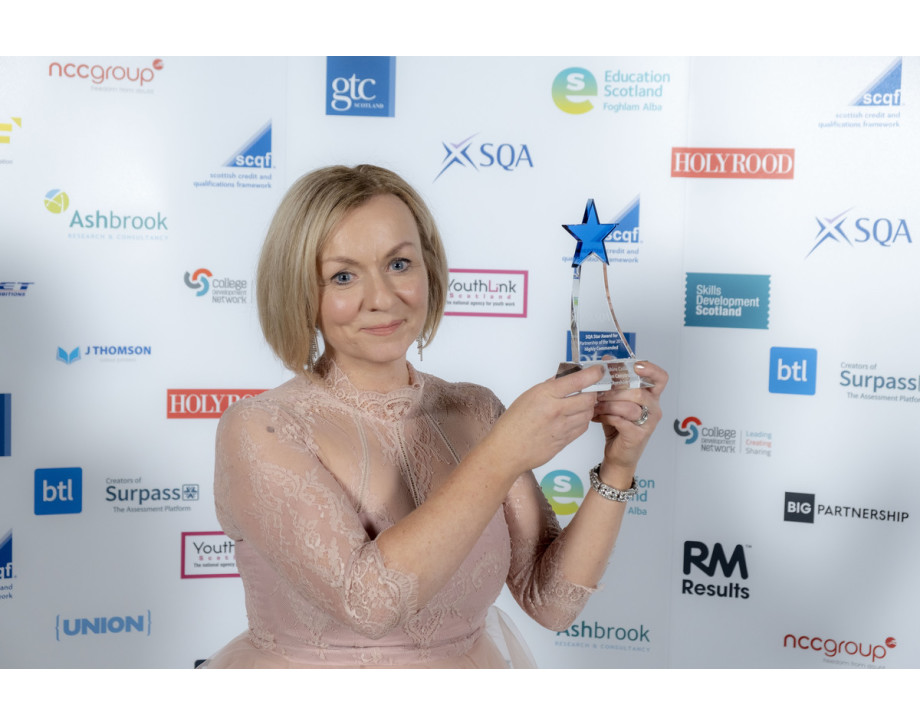 By Julie Wales, Head of Curriculum: Hairdressing, Beauty and Complementary Therapies
It has been roughly eleven months since staff and students at Glasgow Clyde College embarked on the at-home learning journey. That's almost one year of muted mics, laggy internet and asking the class 'can you see my screen?'.
However, technical frailties aside, I have been blown away by the ease at which my colleagues and students adapted to the 'new normal', delivering creativity out of adversity.
As a faculty, we had occasionally delivered lectures online before, so we were no strangers to the digital realm. But to conduct 100% of our teaching online required a concerted effort to make the learning experience as streamlined and productive as possible.
From March until May, we taught the remainder of our courses online, using Zoom, Teams and our college intranet, as well as a number of teaching tools like Kahoot and Quizlet. Classes were live-streamed to the students at home in accordance with their timetable. For those lacking in connectivity, the college supplied laptops and dongles to ensure their continued education.
Over the summer months, while the students were off, we had a chance to review our situation and learn from the lockdown teaching of the previous term. The entire faculty reviewed and refreshed course materials to make them fit for purpose in the online learning environment. We wanted to deliver courses that were not only informative but also encouraged student engagement through channels not normally associated with education.
We adapted our course plan to incorporate more social media, and making use of TikTok, Instagram and Facebook has enabled us to run regular interactive and live guest lectures from influencers and industry professionals. This has helped to keep students motivated and interested, particularly when we had to make the move to full online learning again more recently.
This approach has included exposure to some international names in the industry – with appearances beamed in from the USA and Australia. Guest speakers have told the students how to prepare for interviews, how to utilise social media to develop their personal brand and have shared various 'beauty hacks' from their wealth of real-world experience.
During interactive lectures, students are able to ask questions, start discussions and curate the sessions to their own benefit. These lectures help to underpin the fundamentals of what the staff team teach day-to-day while generating an increase in student engagement.
However, despite pivoting online and delivering class sessions as normal, we were very much aware that the 'new normal' was unchartered territory for both staff and students, and we needed to be mindful of the impact lockdown was having on mental health.
Beyond the teaching curriculum, it was crucial for us to look out for the well-being of the entire faculty. Continuing our work in engaging external experts, we hosted an interactive session with a mindfulness practitioner who spoke to us about how we can find joy and fulfilment in little activities around the house – such as painting a front door or garden fence.
Additionally, through the extensive student support network offered by the college, the first two weeks of the new academic year in August were dedicated to introducing students to a new way of learning and meeting their classmates, and our Mental Health helpline has remained open Monday to Friday all year.
The feedback has been positive across the board, with many students saying that this interactive approach has really kept them engaged with their studies during lockdown. Some students have also mentioned that they feel like they're part of a community, rather than just a class, and I think this is the best feedback that any teacher could hope to receive.