Adult Returners fundraise for Aberlour Children's Charity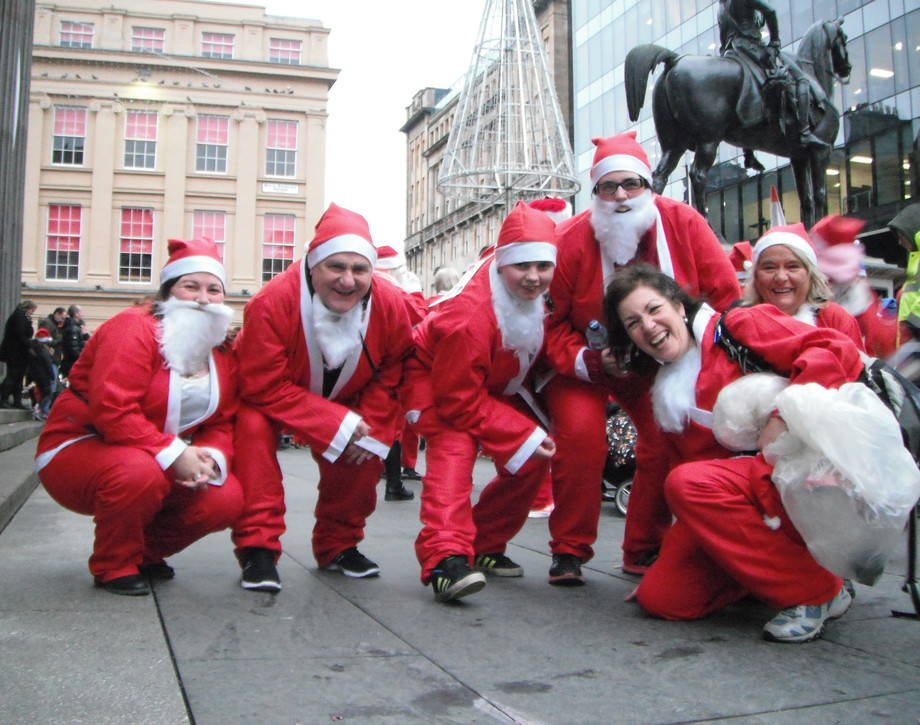 The Adult Returner students at Langside and Cardonald campuses of Glasgow Clyde College raised a fantastic £1032.45 and £581.57 respectively for Aberlour Children's Charity, making £1,614.02 In total. The students were studying on the August 2016 to January 2017 programme.
As part of their Working with Others Unit, students at each campus raised the funds by taking part in the Santa Dash held on Sunday 11th December and two earlier fundraiser events, held at Halloween in Cardonald and at Christmas in Langside.
The cheques were presented to Morag McGowan, Regional Fundraiser for Aberlour Chidlren's Charity on 16 and 19 January respectively and a thank you certificate and letter was delivered to the students by Aberlour to mark their achievement.