Glasgow Clyde College delivers over 50,000 hours of training support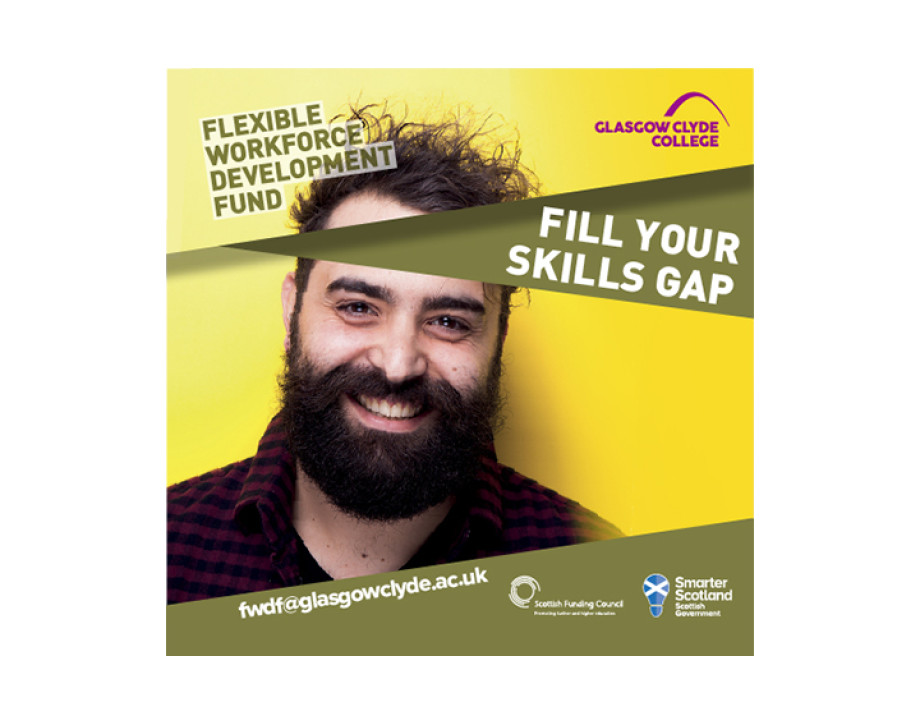 Glasgow Clyde College is on target to deliver training to more than 3500 employees from over 50 large companies, providing them with qualifications to further their careers.
Almost 55,000 hours of training will have been delivered in the last year by the college, through the Flexible Workforce Development Fund, allocating £646,463 of skills grants to large businesses around Scotland.
For the first time ever, the Scottish Government fund is now open to SMEs who can receive £5000 worth of training from Glasgow Clyde College to benefit their workforce.
Courses cover a wide range of subject areas including Construction, Management, Journalism, IT, Mental Health and Social Care, giving employers the opportunity to upskill or retrain their team.
Larger companies that are Apprentice Levy paying employers can still access training to the value of £15000.
One firm which has successfully used the fund for training and personal development is Civil Engineering Contractor, George Leslie, which has been supporting its staff with mental health training. With a predominantly male workforce, before the training, mental health was sometimes seen as a taboo subject, but the courses taught advice on which signs to look out for if a colleague may be struggling, discussing the subject and ways to get help.
Around 50 members of the team took part in one-day mental health awareness training courses and a further 12 individuals completed additional classes to become qualified mental health champions, supporting their workmates by being able spot anyone who may need help.
Duncan McDougall, Assistant Principal at Glasgow Clyde College said: "The pressure on business community at the moment is exceptional and for many companies, just getting to the end of the month is the main priority - with training often taking a backseat. The Flexible Workforce Development Fund allows employers to focus on the professional development of their team through a grant, with the training delivered by experts from Glasgow Clyde College.
"We're really proud to have delivered such a large volume of training in the last year and are looking forward to additionally being able to support smaller businesses across the 2020/21 academic calendar. This is a game-changer for SMEs, enabling them to address skills-gaps and deliver tailored training, which may have otherwise have been put on hold during the pandemic.
"The college is able to offer one of the most diverse selection of courses of any training provider in Scotland, ranging from short courses of a few hours duration to six-month courses and more taught by our expert team of lecturers."
To enquire about the Flexible Workforce Development Fund contact 0141 272 3308.