Glasgow Clyde College supports remote island community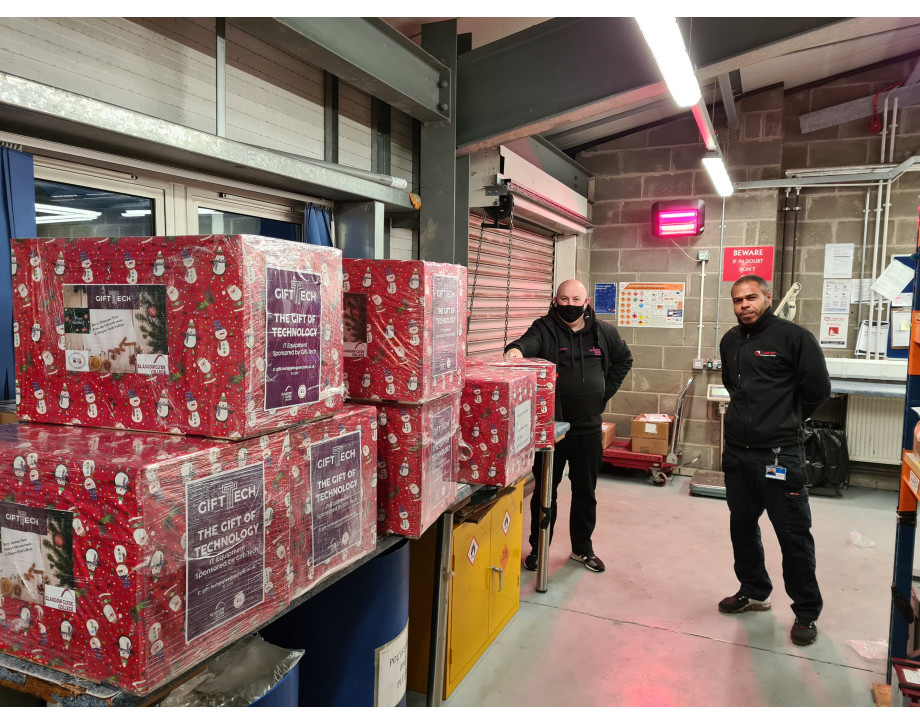 Gift-tech, the College's technology recycling scheme, has provided computers to a remote community in Tiree.
Glasgow Clyde College's Gift-tech project recycles the college's old Information and Communication Technologies (ICT) and donates them to community organisations.
Set-up by Gary McKeown, who was honoured on the Queen's Birthday Honours List with a British Empire Medal for Services to Education, Gift Tech was approached by the Solar Project in Tiree which urgently needed computers for some of its service-users on the island.
Gary and the Gift-tech immediately set about refurbishing equipment before approaching Loganair about transporting them to Tiree aboard its daily Twin Otter air service.
Seven computers have been distributed to Solar, part of the charity Cùram Thiriodh , gifted to families, young people facing unemployment and some elderly residents who have never owned a PC of their own, helping bridge the digital divide on the Inner Hebridean Island.
Gift-Tech is ran by a small team of volunteers from the College who dedicate their spare time to ensure students and local community groups have equipment to help reduce barriers to participation, learning and achievement.
It works closely with many community groups across Glasgow including Govan Housing Association and the North West Glasgow Voluntary Sector Network (NWGVSN) , to ensure its IT supplies reach as many people as possible.
Gary said: "We're really pleased Loganair has helped us to expand our reach to provide an early Christmas present to a remote island community.
"Our job has gotten even bigger since the start of the pandemic, with many people requiring household technology for home schooling or employment. We've supplied over 200 computers since setting up the project but know there it a huge task ahead of us."
Solar offers free, discreet services to anyone in Tiree who may require food or household essentials. It operates a food sharing space as well as a public phone box in Scaranish which people can access cans and other dry ingredients on an anonymous basis.
As with many similar organisations across the UK, it has also reported an unprecedented demand for its services this year.
Fiona Armstrong, Solar Coordinator said: "These computers will make a real difference to some of the residents on Tiree and I'm extremely grateful to both Glasgow Clyde College and Loganair for their support in getting them here. Island communities are in no way exempt from the hardships many of us have faced in recent months, but technology has a really important role in tackling some of these issues.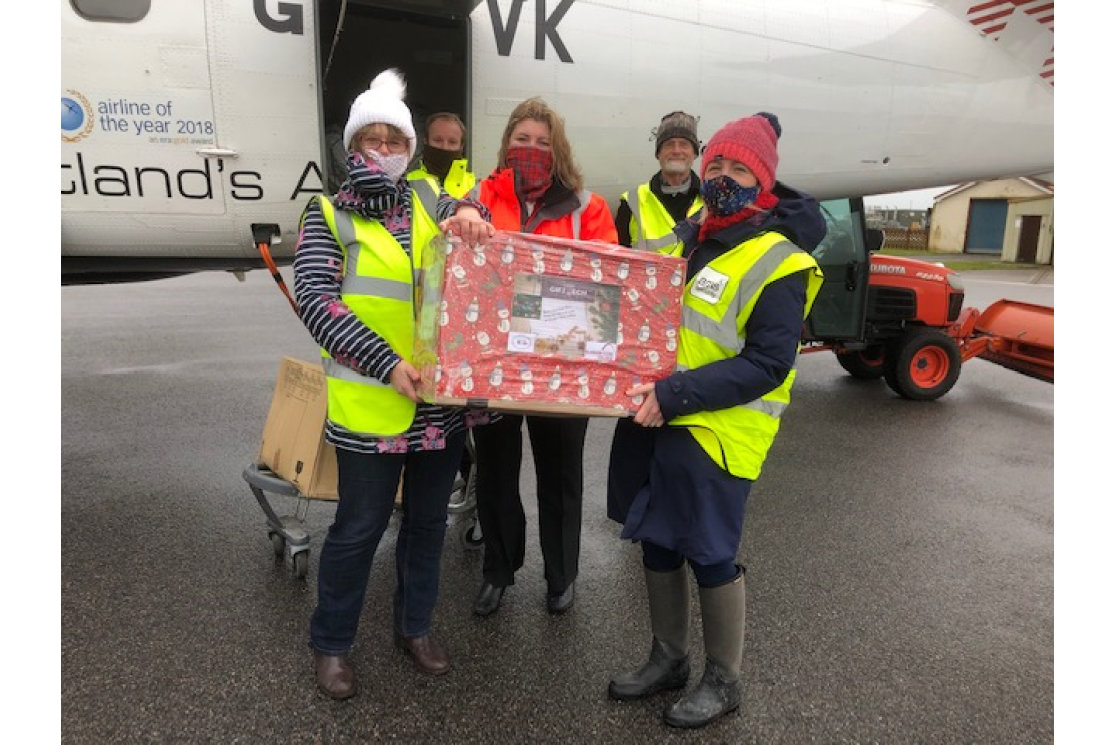 The refurbished equipment arrives on Tiree.