Creative Minds Schools Taster Day 15 June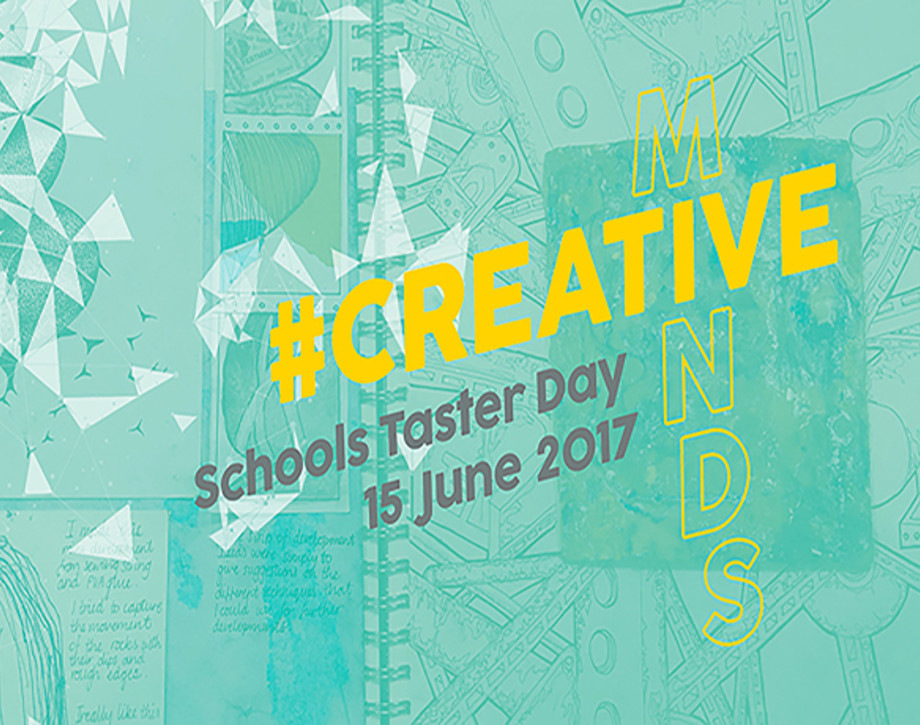 The Art Department at Anniesland Campus is hosting a taster day for school pupils who are interested in trying out new media and techniques on offer at Anniesland campus.
We have created a series of workshops that you will be able to book into to let you try out the subjects that we currently offer as part of our Contemporary Art programmes.
The following workshops will take place on either a morning or afternoon session and there will be 12 places per workshop.
Morning Registration 9:15 am in the foyer - Morning session 9:30am – 11:30am
Afternoon registration 12:15pm in the foyer - Afternoon session 12:30pm – 2:30pm
Lunch – the canteen will be available for lunch.
Please contact Lindsey Dolan on 0141 357 6093 or E: bcdianniesland@glasgowclyde.ac.uk