Glasgow Clyde College supports national food bank initiative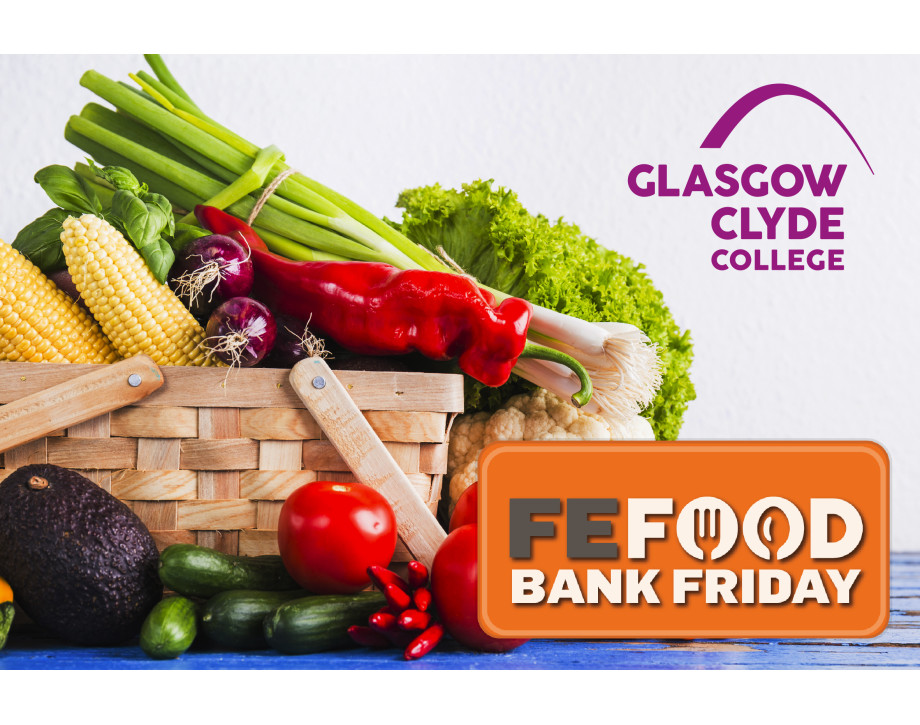 Glasgow Clyde College is the first college in Scotland to join the national 'FE Foodbank Friday' campaign, which sees further education (FE) organisations around the UK pledging to raise money for community food banks.
FE Foodbank Friday was launched last month (March) by London South East Colleges to support food banks across the local area. Glasgow Clyde College will be aiming to raise £1,500 for Glasgow food banks, with donations shared equally across all four Glasgow locations - North East, North West, South East and South West.
This is the latest initiative from the college to support local communities; before the college closed for the coronavirus lockdown, students were able to collect free surplus food on a Friday afternoon from the canteen, and earlier this week all existing food supplies, including snacks and bottled drinks, were donated to local food banks.
Jon Vincent, Principal of Glasgow Clyde College said: "It is clear that the COVID-19 pandemic is having a hugely negative impact on the lives of many people. Financial hardship and economic uncertainty is a significant issue, and we are pleased to be the first college in Scotland to join the FE Foodbank Friday initiative to support our local communities.
"Throughout the year we look at ways in which we can reduce food waste, but with our campuses unlikely to reopen before our August term, we're finding new ways to donate food to those who need it, such as sending our excess stock to foodbanks and supporting this fundraising initiative."
Anybody is able to donate to the food bank fundraiser, and can do so at this link: https://www.justgiving.com/fundraising/fefoodbankfridaygcc