Journalism students publish New Paisley Magazine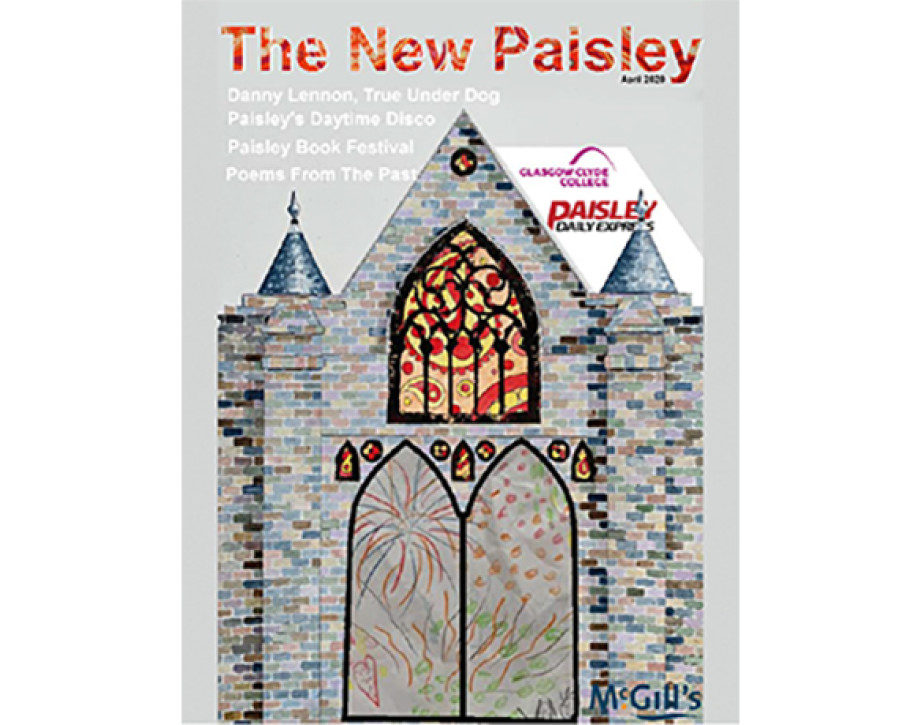 HND Practical Journalism students have managed to print their Graded Unit magazine – despite the national lockdown.
Through Zoom meetings, messenger apps and numerous emails, the second-year class managed to send their magazine, The New Paisley, to the publisher this week.
The magazine will be distributed in every copy of the Paisley Daily Express today (Friday 3 April), thanks to a five-year partnership with Reach Plc – publishers of the Daily Record, Sunday Mail and 17 regional titles.
Funding has been provided by sponsors McGill's buses, which paid for the printing of 4000 magazines.
Lecturer Karen Bale said, "I think they will go down in history as the only class in college history to publish their magazine despite a national lockdown.
"The students have worked incredibly hard and it's been difficult, but they kept going and were determined to publish."
"Usually we would have a flat-plan of our magazine, print out dummy issues, discuss changes and work as a team to finish design, editing and subbing. None of that was possible yet they have managed to produced an amazing magazine."
Editor Ramsay Beattie added, "We've been working hard for the last eight months to develop the magazine we knew people in Paisley would want. We heard from everyday people on the street about what they like about Paisley and from school children who drew in their answers about what makes Paisley special to them.
"After months of preparation and teamwork, the country went into effective lockdown and the team was collaborating remotely. Despite every hurdle thrown at us, we stuck in and made our deadline to give the community what they want."
"If you're a fan of Paisley, pick up this week's edition of the Paisley Daily Express and find us inside."
The 32-page magazine features a front-cover designed by HNC Contemporary Art Practice student Samantha Taylor who illustrated Paisley's famous Abbey.
Samantha, based at Anniesland campus, said: "I was immediately drawn to the idea of the Paisley Pattern, so I used that as a base idea for the art work, then it was just coming up with the concept of using the Paisley Pattern as stained glass in the windows of the Abbey."
The front cover also includes a drawing by Abigail Gordon, a pupil at Lochfield Primary in Paisley. The class launched a competition asking school children in Paisley to send in images of what Paisley meant to them.
Numerous entries were sent in from children across the town, and the top three are featured in the magazine.
Interested in studying journalism? Find out more and apply for HND Practical Journalism here.