Finulla McCloskey: Horticulture Modern Apprenticeships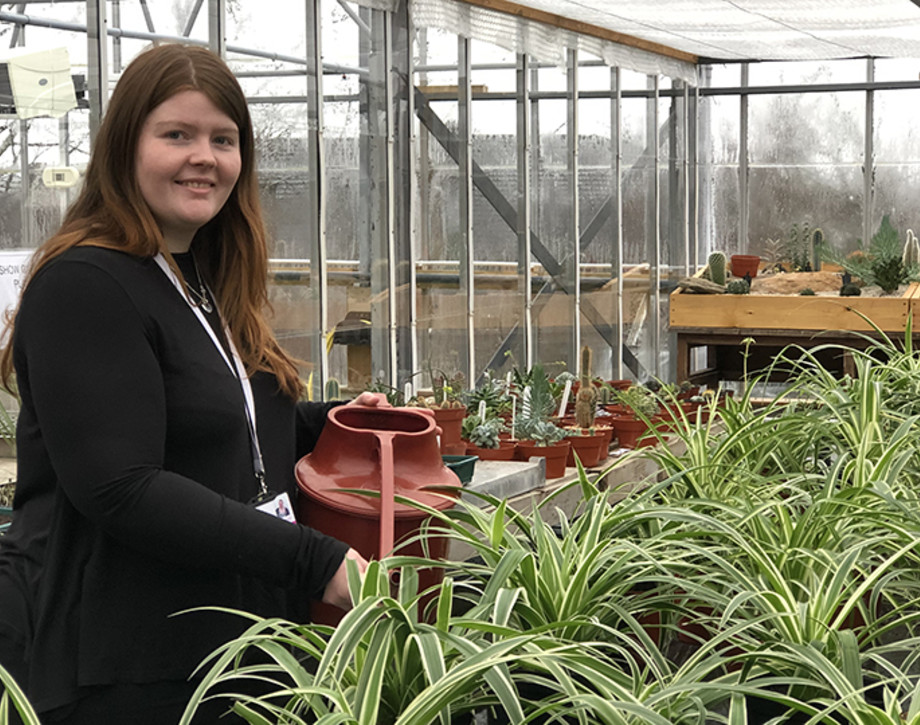 Horticulture lecturer Finulla McCloskey was interested in horticulture from a young age, having completed a pre-vocational course in rural skills whilst still at school. After high school she gained a place at university but instead decided to start a three year apprenticeship in Horticulture through Glasgow City Council. Gaining experience in all the green spaces that Glasgow has to offer, Finulla enjoyed working outside and particularly enjoyed time at the Botanic Gardens.
Speaking of her apprenticeship, Finulla said,
"I thoroughly enjoyed doing my apprenticeship and it was great to learn directly from people who were working in the industry. I was really nurtured doing it and it was really useful to earn while I was learning. I would absolutely recommend doing a modern apprenticeship.
Once Finulla had completed the apprenticeship she was delighted to gain employment at the Botanic Gardens as a Botanical Assistant. Now working as a Horticulture lecturer at Glasgow Clyde College, Finulla enjoys passing on her knowledge to the next generation of Horticulture Modern Apprentices.
"It is a bit surreal teaching some of the same subjects that I feel I was learning not that long ago but it's exciting to see people coming on as there are so many opportunities in horticulture."