Mirror, mirror, on the wall, which is the best panto of them all?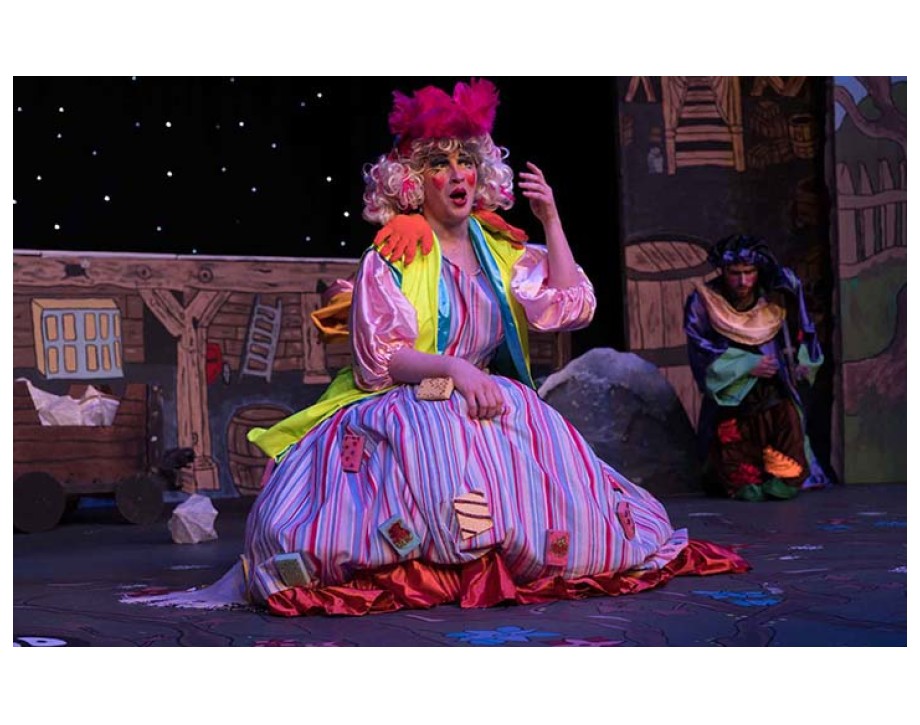 It's Snow White, of course, performed by Acting and Performance students at Glasgow Clyde College. Students performed the classic fairy-tale Snow White and the Seven Dwarfs to a full house this year, with tickets selling out within days of going on sale.
Each year, students from Glasgow Clyde College's HND and NC Acting and Performance courses perform and produce a Christmas production during the festive season. Originally a 19th century fairy tale and then taken on by Disney, the students of Glasgow Clyde College have put their own twist on Snow White and the Seven Dwarfs with their panto version of the classic story.
HND Acting and Performance student Max Tverdovski, who plays Dame Dolly in the production, said:
"I have never performed in panto on this scale before – we're doing 12 shows and I am really looking forward to it. I've researched my character a lot by studying pantomimes and fairy tale theatre productions. Dame Dolly is a sassy character and I've taken inspiration from Isa from 'Still Game' to play her. There's a lot of great humour between her and the King and I'm looking forward to getting that across in the performance and seeing the audience's reaction."
For the first time this year, secondary school pupils from schools including St. Luke's High School, Mearns Castle High, Woodfarm High School and St. Paul's High School are taking part as additional members of the chorus and production. Their involvement is part of the School Links College Programme provided by Glasgow Clyde College. The College is the largest provider of a School Links College Programme in Glasgow.
Sarah O'Doherty, also HND Acting and Performance, who plays Queen Heliona, said:
"Last year, I worked behind the scenes, so it's great to be taking to the stage this year as the evil Queen. We've also been working with school pupils, which has been fantastic as they are so enthusiastic. I'm looking forward to seeing it all come together."
The performances took place at Glasgow Clyde College's Langside Campus theatre.