An appetite for change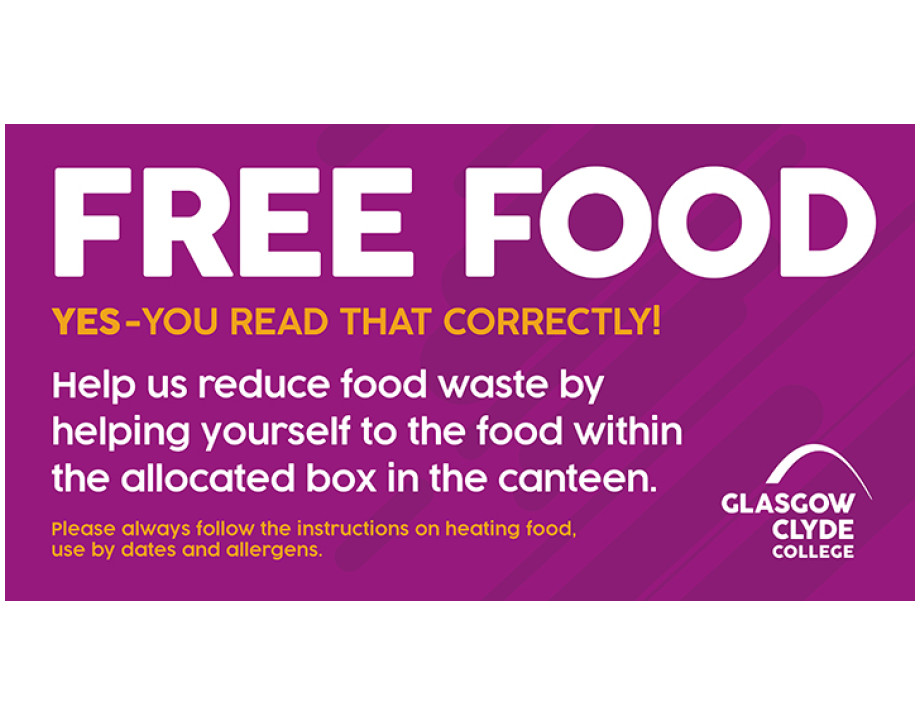 Glasgow Clyde College is tackling food waste by offering excess produce to students.
Launched earlier this month, and available at all three of the college's campuses, students are invited to help themselves to a range of unsold dishes and snacks, including sandwiches, cakes, fruit pots and pasta dishes, from 3pm every Friday.
The initiative is the latest effort in Glasgow Clyde College's wider commitment to sustainability and waste management, and follows the removal of single use cups from the Cardonald campus in late 2019.
John Clark, Catering and Cleaning Services Manager said: "We're always looking for ways to help reduce our college's environmental impact.
"This initiative will undoubtedly help to propel our environmental efforts further by preventing quality food from being thrown out, but it will also act as a helping hand for any individuals who may be experiencing food poverty."
John adds: "A throwaway culture now dominates much of the UK and initiatives like this are integral in changing this attitude, as well as helping to embed sustainable practices in everyday life."