Prince's Trust Team celebrations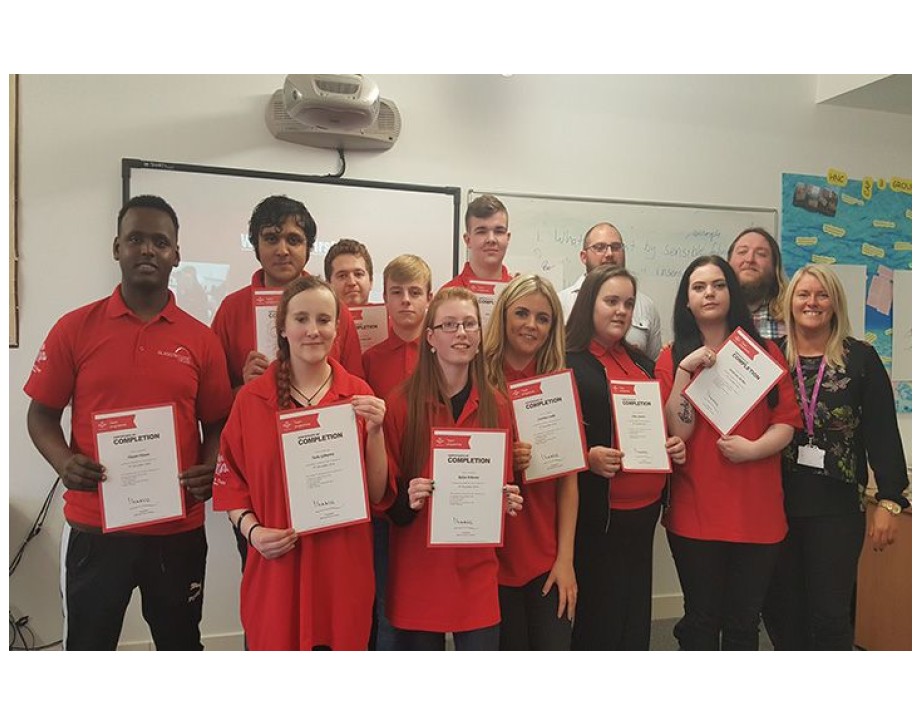 Students from Prince's Trust Team 58 at Anniesland Campus (pictured above) and Team 49 at Langside Campus recently completed the programme and received certificates at special ceremonies.
The Prince's Trust also presented an award at each ceremony, as part of its 40th anniversary celebrations, in recognition of the longstanding partnerships with the Anniesland and Langside Campuses.
In addition, Megan McCann and Zainab Magzoub, both previous Prince's Trust Team Members, were recently nominated for the Breakthrough Award and the Young Ambassador of the Year Award at the Prince's Trust Celebrate Success Scotland Awards.
Both nominees have now gone on to further study at Glasgow Clyde College.