Santa's workshop: Primary 4 visit college to make Christmas gifts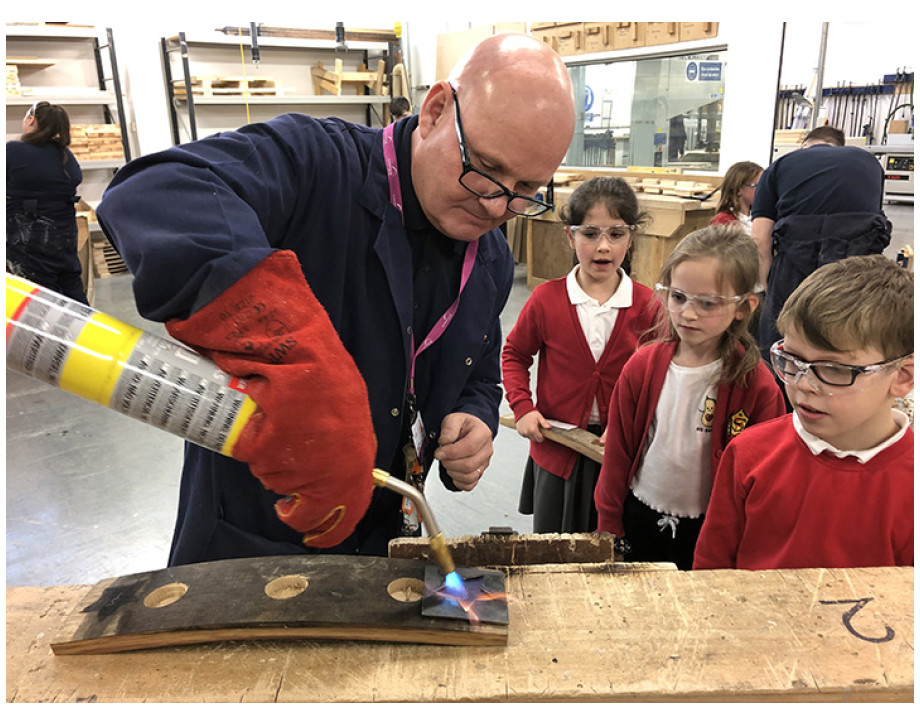 Primary four pupils from Hermitage Primary in Helensburgh visited Glasgow Clyde College to learn about making Christmas gifts in the joinery workshop.
The STEM event for early years saw the class design tealight holders from barrels donated by Loch Lomond Distillery, and work with College students and lecturers from the construction department to measure, sand, drill, brand and varnish their candle holders.
Modern Apprenticeship students studying at the College and working at CITB and BAE Systems were on hand to help the school children at every stage of the process and talk about the benefits of working in STEM focussed industries.
The project tied in with the class's interdisciplinary learning, which focusses on skills for work, fair trade, maths and measurement. The finished tealight holders were sold at the school's Christmas fayre on Friday 6 Nov.
Gordon Dryden, senior lecturer in Construction at Glasgow Clyde college said: "It's great for us to engage with pupils at primary school level, so we have an opportunity to spark an interest in STEM subjects early on, and showcase all the different areas.
"Having our Modern Apprenticeship students here to help with each element gave the primary fours a chance to talk to those already in the industry and find out what it's like to work in construction and joinery jobs, while engaging in a range of exciting activities.
"We hope the primary four class from Hermitage primary enjoyed their visit, and will be thinking about a future in STEM."