Journalism students partner with Scottish Sun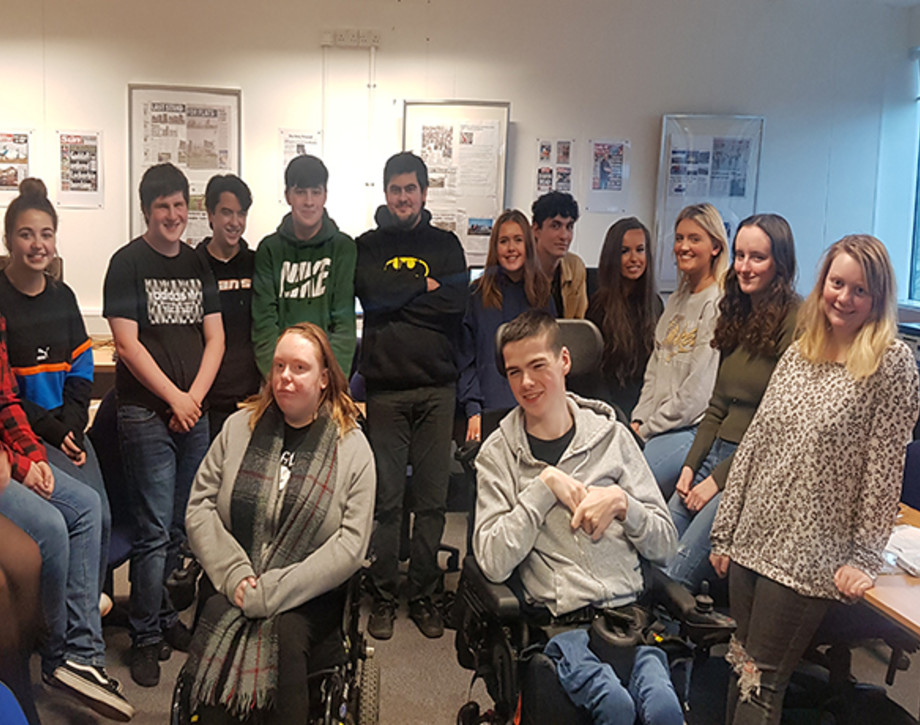 Glasgow Clyde College HND Practical Journalism students have launched an exciting new partnership with the Scottish Sun.
The first year students have their own page on the national newspaper's website – with their stories reaching an audience of up to 6.5 million.
The new project, 'The Moon', will give the students an opportunity to publish their own stories during live news days every fortnight.
Every live news day a team of four students will be based at the Scottish Sun's offices in Glasgow, and will be trained in digital skills and uploading stories.
Scottish Sun Editor Alan Muir said: "We're delighted to be supporting the next generation of journalists - and, hopefully, give them a taste of this exciting industry.
"I hope, too, that they might be able to give us some interesting stories and ideas with their fresh thinking and interest in the latest technology as a means of delivering news
Read all about it here:
https://www.thescottishsun.co.uk/news/4915579/glasgow-clyde-college-journalism-students-project-moon/