Glasgow Clyde College receives industry stamp of approval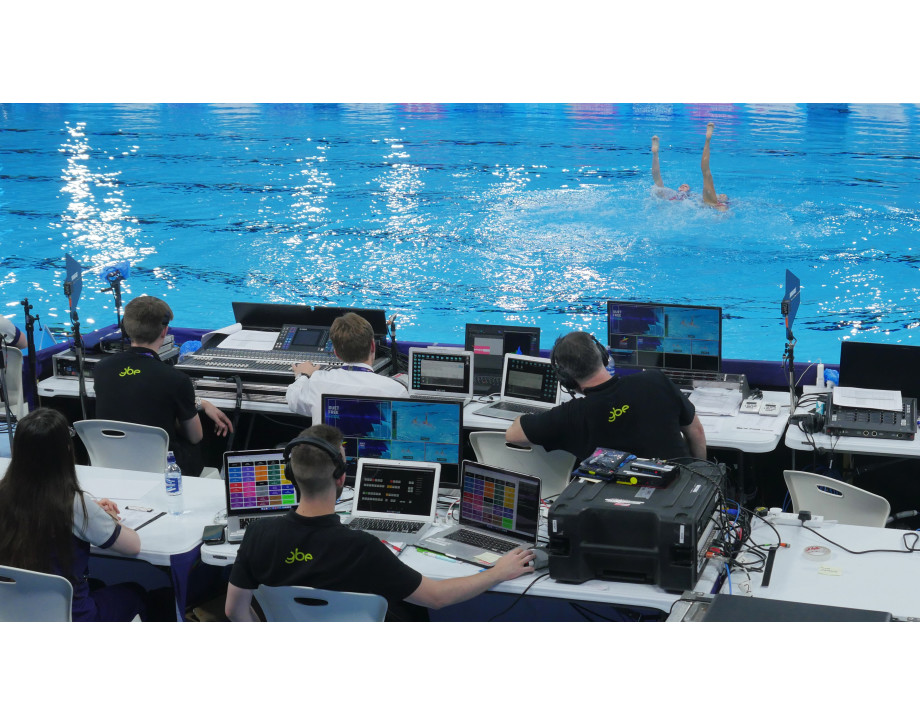 Glasgow Clyde College has been awarded the Screenskills Quality-Mark for its HND Creative Industries Television course.
As the only HNC/D TV course in Scotland currently accredited to be awarded the accolade, it demonstrates the College's excellent links with the creative industry and highlights it as a top choice for people looking to break into the industry.
The two-year course is designed to ensure the gap between students and employers is narrowed with course leaders meeting regularly with those working in the industry to ensure students are being taught the most up to date skills needed to become valuable members of the workforce.
As part of the course, students also have the opportunity to work on live briefs provided directly from the College's industry partners. In 2018, a group of twelve students worked with Great Big Events at the European Championships in Glasgow and helped to deliver live sports presentation at all the main venues, including graphics, live camera on venue screens and music play in for intervals.

Senior Lecturer for Creative Industries Television, James McIvor, said:
"We are proud to have spent time researching and consulting with industry representatives to develop a content driven course. We are already seeing the benefits of involving students in pitches, placements, festivals and award shows, which provide an excellent learning environment.
"Receiving the Screenskills Quality-Mark is acknowledgement of our high standard and the level of talent emerging from our course."
Last year, two former Creative Industries and Television students received recognition in the Editing, and Comedy and Entertainment categories at the Royal Television Society Awards and many former students are taking advantage of the College's articulation links and continuing their education at the likes of London Film School and the Royal Conservatoire of Scotland.
James continues: "The practical experience Glasgow Clyde College students are gaining is invaluable. By running the Creative Industries and Television course like an active production facility, students develop their soft skills such as communication and teamwork, in addition to their professional development."
The Screenskills Quality-Mark allows potential students to identify courses which are industry-based and provide positive links with future employers. The award also allows employers to be confident that students from approved courses will be industry-ready, allowing them to recruit the brightest talent.
Image shows TV students at work during the European Championships in 2018