College calls time on single use hot drinks cups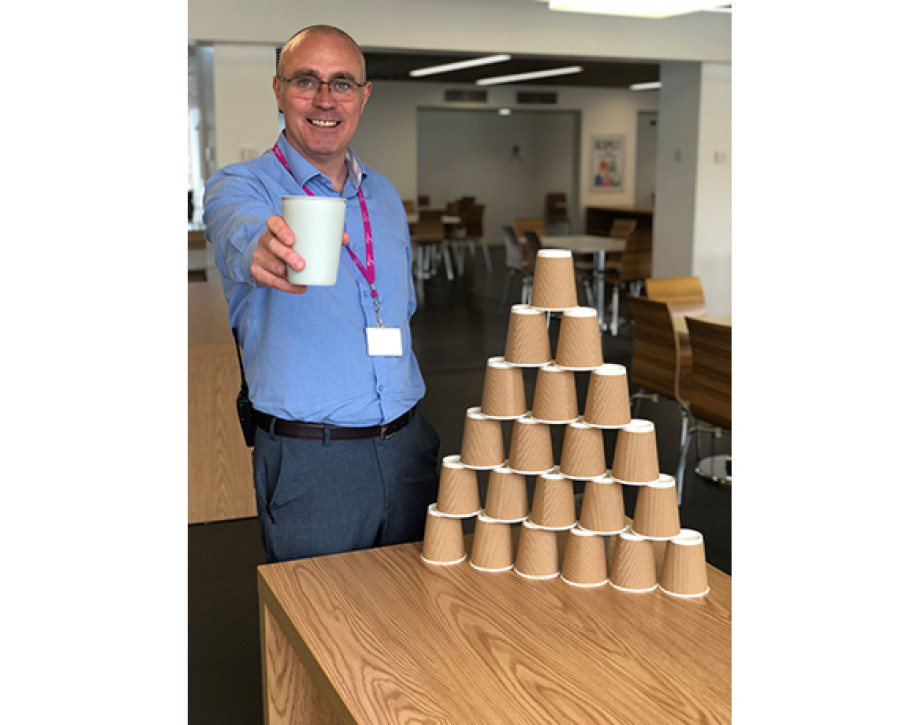 Glasgow Clyde College has removed 83,000 single use hot drinks cups from sale and is offering a reusable, sustainable alternative to staff, students and college visitors.
The College is flying the flag for sustainability across the Scottish college sector by removing the single use cups from circulation at its Cardonald campus, and introducing a reusable alternative in time for students returning.
Once used, the new cups will be placed in collection station bins located throughout the campus, making it easy for students and staff to get involved in the new initiative.
John Clark, Catering and Cleaning Services Manager said: "We are continually looking to implement new programmes and schemes to reduce our carbon footprint and help combat climate change issues.
"We've introduced reusable cups which can be dropped off at any of our collection points, to be washed and ready for the next day's use. We are making the process easy to adapt to; but we do need buy-in from students and staff to really break the habit and tackle our throwaway culture."
If the programme proves successful, it will be rolled out across all three of its campuses (Anniesland, Cardonald and Langside) on a permanent basis, with the aim of removing all single use plastic containers from its facilities.
John adds: "This just the first step in our mission to become a more sustainable college, and we want to be leading the sector in this change. We are hoping to eliminate single use containers from our outlets all together, but we have to find high quality alternatives before we do so. This is a long-term vision, which we really do hope to achieve"