Engineering, Computing and the Built Environment Prizegiving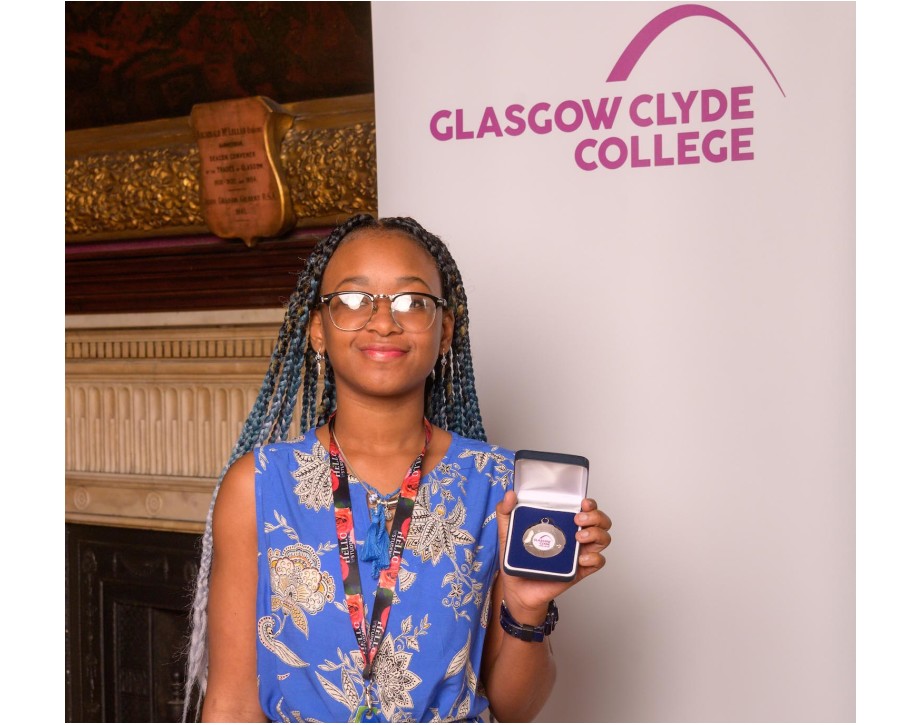 Glasgow Clyde College students from the Faculty of Engineering, Computing and the Built Environment were awarded 66 awards at the end of term prizegiving on Friday at The Trades House of Glasgow.
Students picked up their awards in the ceremony, which recognised their hard work and dedication within the College but also acknowledged their external commitment and experience with industry partners and employers.
Collecting her award at The Trades House of Glasgow, Tania Hawkins received the Best in Class for NC Computing & Information Technology L6 at the Cardonald Campus.
She said: I'm grateful and humbled to achieve this award especially since it's my first year in college. I'm very excited to be going on to study HND Software Development at the College in August.'
Glasgow Clyde College's annual prizegiving is a key event on the faculty's calendar, and celebrates student successes and progression plans as they move into the world of work or further education.
David Innes, Assistant Principal for the faculty, said: "Every year, prizegiving gives us an opportunity to recognise and acknowledge the hard work of our students over the academic year. Within the department, we are committed to providing exceptional learning opportunities through practical and theoretical work.
"We work with over 1,000 industry partners who provide insights, knowledge and work placements to ensure all our students are as prepared as possible to join the workforce or continued education."
See all the images from the event here
For more information on courses at Glasgow Clyde College's courses within engineering, computing, and the built environment, please visit www.glasgowclyde.ac.uk.