Students complete residency at Kelvingrove Art Gallery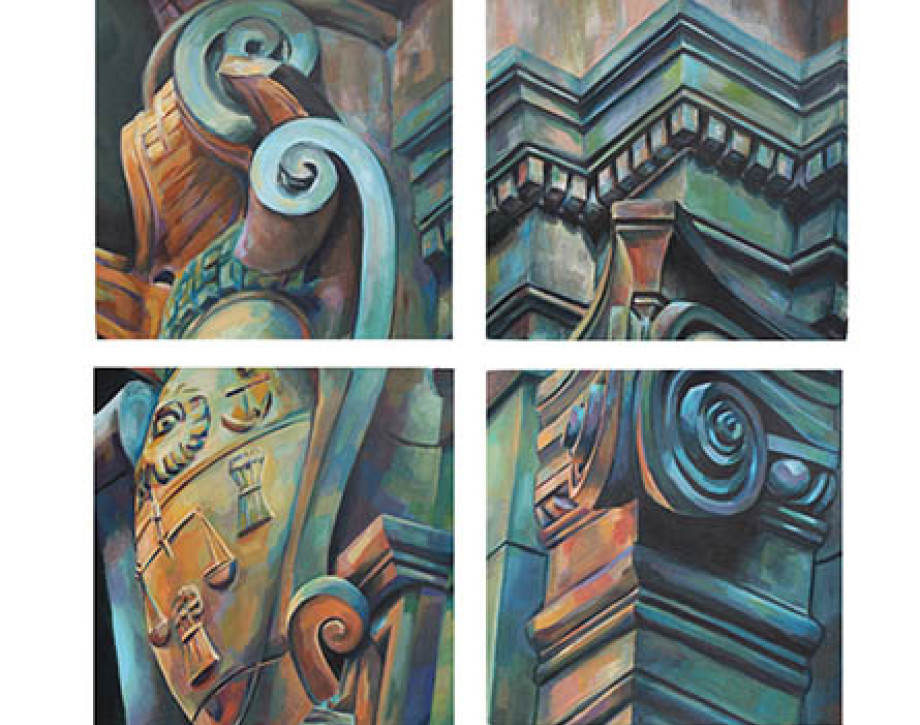 Glasgow Clyde College's year one HND Contemporary Art Practice students enjoyed a four-week residency at Kelvingrove Art Gallery and Museum where they developed contemporary pieces based on the building, its history, and collections.
The project, the first between Glasgow Clyde College and Kelvingrove, tasked students to produce a series of research and practical based contemporary artworks. The group worked from Kelvingrove's educational suite each week where they received support from staff and gained insight of the building and its collections.
Staff also led the students on a behind the scenes tour, shared their hidden treasures, discussed key areas of interest, conservation, and curious facts not commonly known to the public to stimulate the creative process.
Marlene Lochhead, Contemporary Art Practice Lecturer at Glasgow Clyde College, said: "We really wanted to create a project that would allow students to be inspired by their surroundings and what better place than Kelvingrove Art Gallery and Museum. The students were given a brief to create a contemporary piece, taking inspiration from the building and the emotions it evokes."
Catriona Hamilton, Learning Assistant at Kelvingrove Art Gallery and Museum, said: "I wanted the students to see the building in an alternative light by pointing out areas that they might not have noticed before, or drawing attention to particular sections that can appear different once you understand the history / work behind it. Our main role was to provide support and direction in artwork development, highlighting areas of potential stimulus."
"This is a new initiative for Kelvingrove, it has been such a joy to be involved and work with the art students from Glasgow Clyde College."
HND Contemporary Art Practice is an innovative Fine Art course ideal for equipping students in preparation for Art School. The course is delivered through a mixture of studio practice, group critiques, demonstrations, and study visits.
Marlene adds: "The students are still working on their pieces and developing them further back at the College using a variety of media, including digital art and film. The partnership with Kelvingrove has been extremely successful and we look forward to working with them again in the near future."
As part of Glasgow Clyde College's Creative Industries offering, a new NQ Contemporary Art Portfolio course has been designed to support students with an interest in fine art. The course, which begins in August, will introduce students to practicing artists and ideas, and help build up a portfolio of art work suitable for applying to further study, ideal for anyone looking to apply directly to art school or HND courses.
Image: Part of the exhibition, detail of the Kelvingrove building by student Milana Voglova