Meet Kimberley Logan, HNC Working with Communities alumni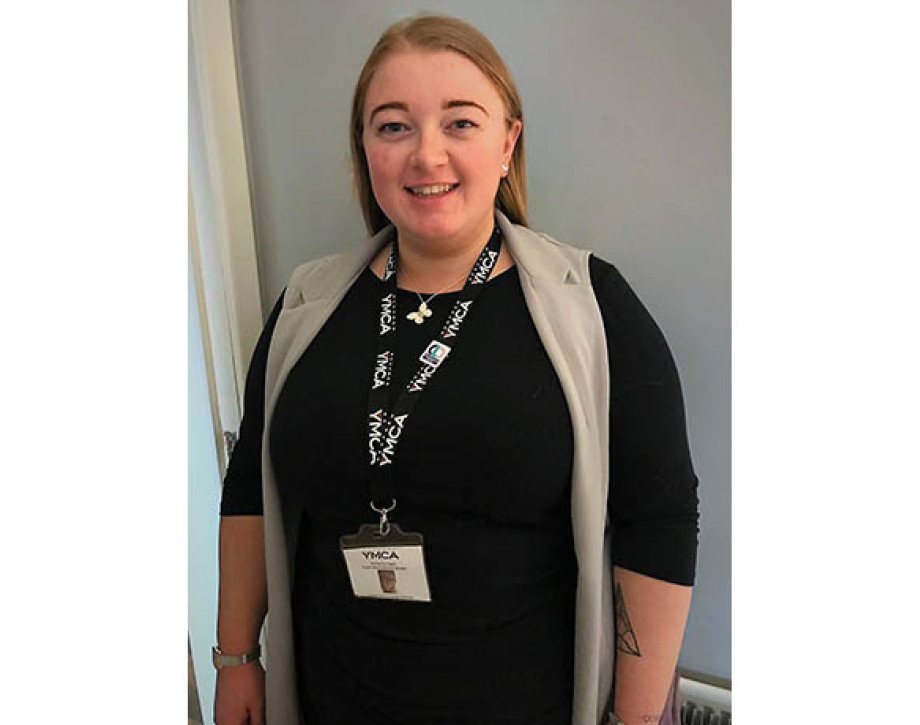 Kimberley Logan (pictured), 22 from Glasgow, graduated from Glasgow Clyde College in 2016, having studied HNC Working with Communities.
Kimberley now works at the Renfrew YMCA, specialising in youth work and community development. We asked her to tell us about her journey and how the college helped her turn her plan into action.
"I always wanted to get into youth work, even from a young age," said Kimberley. "Through various volunteer programmes, I'd been involved with youth work since the age of nine, so there was never any doubt that this was the right path for me. I just needed to figure out how to make it happen.
"I researched colleges in my area, and only two had the right course for me. Glasgow Clyde College had a better reputation, however, and I'd heard really good things about the practical, hands-on experiences available there. That's why I chose them to do my NC and, ultimately, my HNC.
"As it turns out, I made the right decision. The lecturers were all so supportive throughout the course; you can tell that they really care about you and want you to grow as a person. I met so many amazing people during my time at the college, and I really developed my self-confidence, as well. I still keep in touch with one of my lecturers to this day, four years after graduating.
"In addition to in-class learning, my course offered lots of opportunities for hands-on experiences. During my work placement with The Gorbals Youth Café, for example, I organised a youth trip to Thorpe Park and supported the organisation's youth health programmes. This type of experience is so valuable, because you simply can't learn it from a textbook. You need to experience it first-hand, and having the lecturers available for guidance and support makes such a positive difference.
"We also got to travel to France as part of the course, where some other students and I showcased a video we had made about working with older adults from a community development perspective. Our video won the Beneficiaries Award, which was not only great for my CV but also a real opportunity to have our work judged and praised by industry experts.
"After graduating from the college in 2016, I went straight to year two of the Community Education course at the University of the West of Scotland, where I'll be graduating from this year. I'm also now a Youth Development Worker at Renfrew YMCA, which I started in January 2019. Through this role, I'm involved in generating funding for the organisation, youth mentoring, and supporting our community development efforts. No two days are quite the same, and I love getting to make a tangible difference in the lives of people from my community.
"I think nine-year-old me would be really happy that I do youth work and community development for a living, and Glasgow Clyde College played a big part in helping me turn my plans into action. It was definitely a positive experience, and I would recommend the college to anyone looking to build a career in working with communities."