Glasgow Clyde College Joins Oor Wullie's BIG Bucket Trail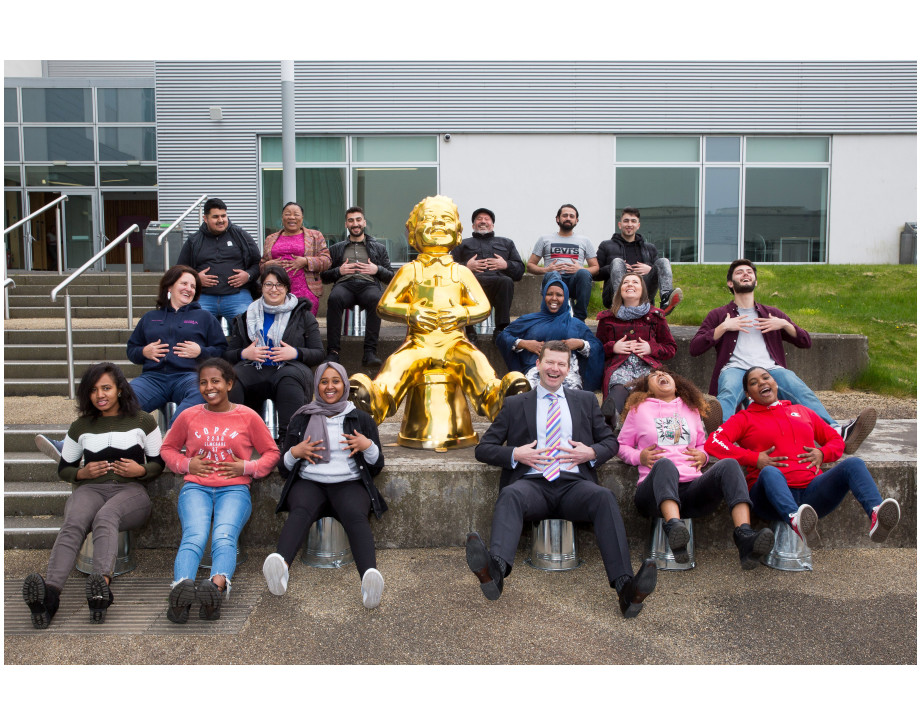 Glasgow Clyde College is joining in Scotland's first ever national public art trail, with an Oor Wullie statue specially designed by a student taking up residence on Vinicombe Street in the heart of Glasgow's West End.
The statue will be designed by art student from the College, Taylor McTaggart, a former patient of Glasgow Children's Hospital, one of the charities benefitting from funds being raised by the trail. The final look of the College's statue won't be unveiled until it takes pride of place just off Byres Road this summer.
As part of the campaign, sculpture sponsors are given a smaller version of Scotland's favourite son, which can be donated to a local school. However, Glasgow Clyde College has broken the mould and gifted its wee Oor Wullie to ACRE Community Hall in Maryhill.
Jon Vincent, Principal of Glasgow Clyde College said "We are so pleased to be taking part in the Oor Wullie Big Bucket Trail and looking forward to unveiling the statue in the summer.
"We have worked with ACRE Community Hall for a number of years through our community learning and development work and knew it was the perfect beneficiary. We hope that the children and adults who depend on the hall will enjoy designing and decorating it, and it will be a "braw day oot" for those who wish to view their community artwork.
"We hope this will help raise the profile of the good work of the hall and its volunteers as well as supporting the other wonderful charities benefitting from the project."
The Oor Wullie BIG Bucket Trail runs from 17 June to 30 August across five cities in Scotland. An app will show the location of all 200 statues across the country before a series of farewell events and nationwide auctions is held in each of the five host cities; Glasgow, Edinburgh, Dundee, Aberdeen and Inverness.
Funds raised through the trail will support Glasgow Children's Hospital Charity, Edinburgh Children's Hospital Charity, and the ARCHIE Foundation, helping children in hospitals across the country.
If you are taking part in the Oor Wullie trail you can use the app to take advantage of a 10% discount on our Leisure Programme see the T&Cs.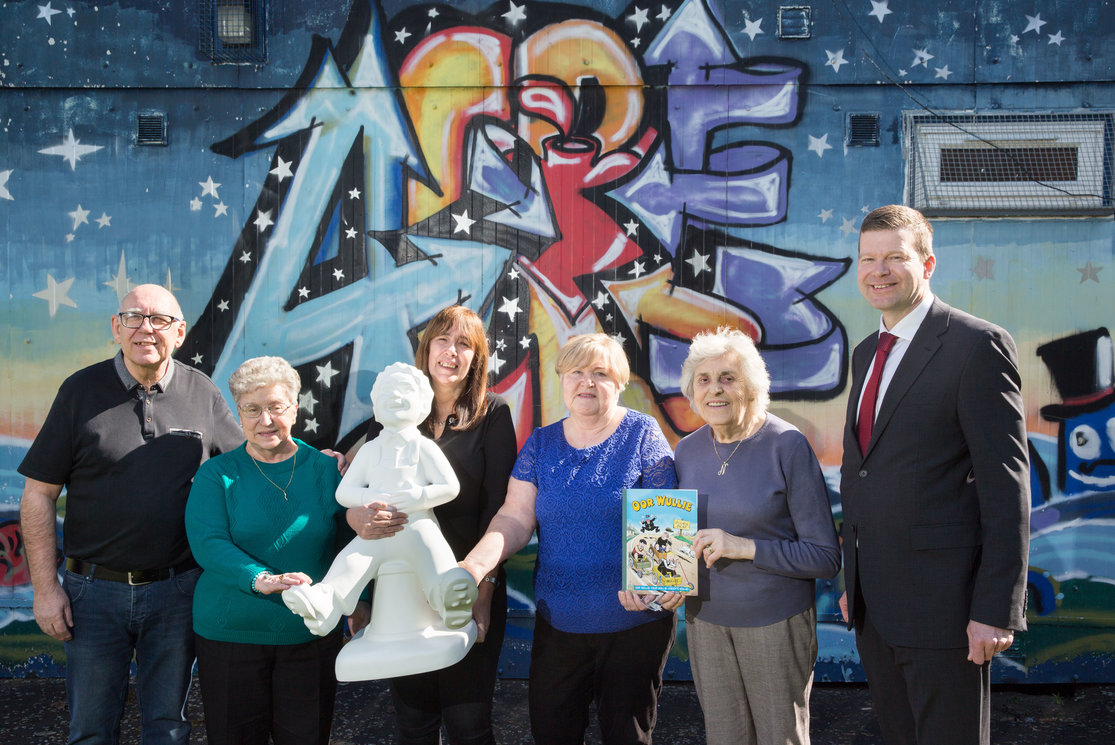 Image above shows Jon Vincent, with Sharon Bowers from the ACRE Community Hall and some members of the ACRE community
Image top of page shows Jon Vincent with some college students at Anniesland Campus